French doctors prescribe far too many drugs to children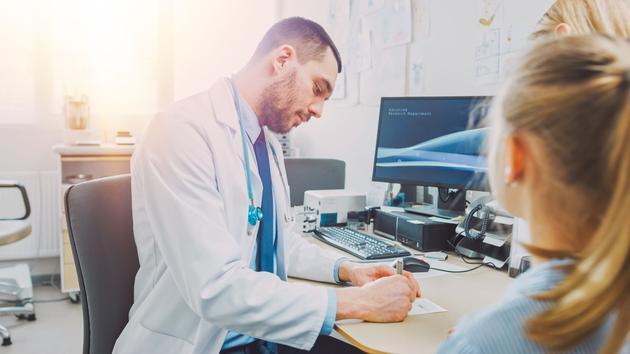 DECRYPTION – Corticosteroids and antibiotics in particular are given far too systematically.
Children still take too many drugs in France, while their physiological immaturity makes them particularly vulnerable to adverse effects. The alert was launched on July 12 by teams from the Epi-Phare scientific interest group and Inserm in the journal The Lancet Regional Health Europe. The researchers measured, from the national health data system, the frequency of pediatric prescriptions by town doctors, midwives and dentists. Conclusion: on average 86% of children under 18 received at least one drug per year over the period examined, between 2018 and 2019. Before 6 years, this percentage peaks at 97%! Painkillers (especially paracetamol) constitute the most prescribed pharmacological class, ahead of antibiotics, nasal corticosteroids, non-steroidal anti-inflammatory drugs, antihistamines and oral corticosteroids. Half of children under 2 have taken more than 9 treatments
This article is for subscribers only. You have 81% left to discover.
Pushing back the limits of science is also freedom.
Continue reading your article for € 1 for 2 months
Already subscribed? Log in
.