From Malaika to Shraddha Kapoor, these actresses use Aloe Vera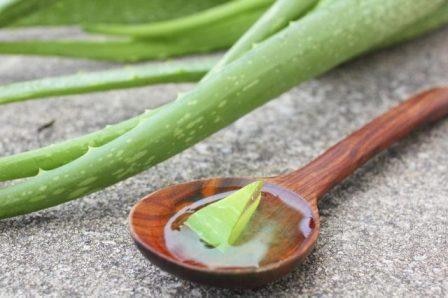 Beauty Tips: Nowadays the craze of use of natural product among people is increasing rapidly. Especially Bollywood actresses are also using natural things now. In order to protect her beautiful skin from chemical products, most of the heroines are now using home remedies and natural things. Everyone, from actress Malaika Arora to Shraddha Kapoor, wants to look natural nowadays. To keep herself young and glowing skin for a long time, this actress uses Aloe Vera daily.
Malaika Arora- Bollywood actress Malaika Arora has been in the limelight for some time now. Sometimes she is trending about her gym and workouts, sometimes she is seen flaunting about her beauty and skin. Malaika is also beating her age with her glowing skin. The reason behind this is his special beauty secret. Actually Malaika's skin is very sensitive for which she uses fresh aloe vera on her skin. Malaika also shared a video about it on her Instagram.
Sara Ali Khan- Sara Ali Khan is seen showing her glowing glowing skin. Apart from films, you must have seen Sara in very little makeup. Sara Ali Khan uses natural things instead of cosmetics to give herself a beautiful look. Every day, Aloe Vera is applied on her face. Due to this, there are no pimples on their face and the skin remains hydrated. Let us know that aloe vera is a very good source of antioxidants.
Shraddha Kapoor- Actress Shraddha Kapoor also takes special care of her skin and hair. Shraddha uses aloe vera gel to protect her skin from pimples. Apart from this, Shraddha also applies a mask made of aloe vera and jaggery flowers once a week on her hair.
.