From Rakshabandhan to Janmashtami-Teej, see the complete list of fast-festivals of August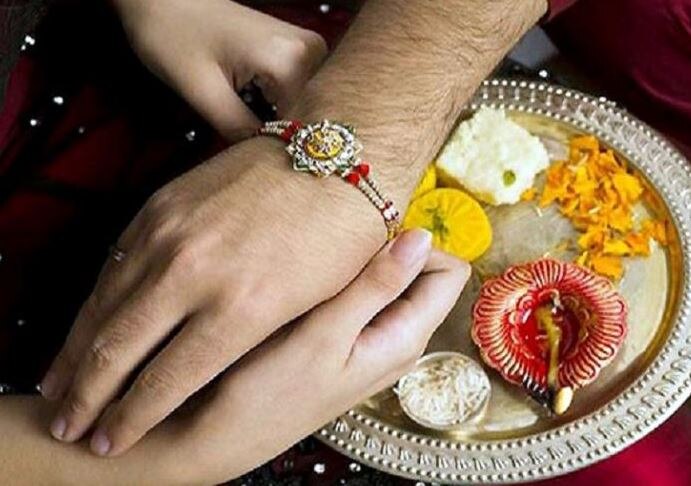 Important Festivals of Month of August 2021: India is a land of festivals and celebrations. With the onset of Sawan, the process of festivals starts in the country. Every festival is celebrated with great pomp. The month of August has started. That is, Sawan has knocked before August and along with the new month, the season of many important festivals has also arrived. Along with the national festival Independence Day, many religious festivals will be celebrated this month. In the month of August, from the fasting of Monday of Sawan to the birth anniversary of Lord Shri Krishna, will also be celebrated. Along with this, Raksha Bandhan, a festival symbolizing the love of brother and sister, will also be celebrated. Here are some important festivals celebrated in August 2021-
Second Monday of Sawan on 2nd August
Although this time also the Kanwar Yatra had to be postponed due to Corona, but Monday has special significance in Sawan. The first Monday of Sawan went away only last month. July 25, 2021 was the first Monday of Sawan. Tomorrow i.e. on August 02, the second Monday of the month of Sawan will be celebrated. On this day Shiva devotees offer prayers to Lord Shiva.
Third Monday of Sawan on 09 August
09 August 2021 is the third Monday of the month of Sawan. Devotee Lord Shiva will be worshiped on this day. According to tradition, Monday of Sawan has special significance to make marriage and married life pleasant.
Hariyali Teej on 11th August
Hariyali Teej is on 11th August 2021. In many parts of North India, women celebrate Hariyali Teej. On this day married women observe a fast for the long life and prosperity of their husbands. Hariyali Teej is celebrated on Tritiya Tithi of Shravan Shukla Paksha.
Nag Panchami on 13th August
It is celebrated on the fifth day of Shukla Paksha of Sawan month. This time the festival of Nag Panchami will be celebrated on 13th August. On this day, devotees worship Nag Devta, which removes all the sorrows of life and brings happiness, peace and prosperity in the house.
Independence Day on 15th August
Like every year, this time too there will be a special celebration of Independence Day. We will celebrate our 75th Independence Day on 15 August 2021.
Raksha Bandhan on 22nd August
The most important festival of Sawan month is Rakshabandhan which is celebrated on the full moon date of Sawan. It is the festival of brother-sister love. This year, Raksha Bandhan will be celebrated on the full moon date of Shravan month, 22 August 2021. Sisters tie rakhi on their brother's wrist and brothers promise to protect their sister. With this, the sister prays to the brother for long life and happiness, peace and prosperity.
Kajari Teej on 25th August
On August 25, 2021, married women will observe Kajari Teej fast for the long life of their husbands. On this day, women worship Lord Shiva and Goddess Parvati by observing a fasting fast.
Janmashtami on 30 August 2021
Janmashtami is celebrated after the end of Sawan. According to religious texts, Shri Krishna was born at midnight in Rohini Nakshatra on the Ashtami of Krishna Paksha of Bhadrapada month. This time this day is coming on 30 August 2021. The festival of Janmashtami, the birth anniversary of Lord Shri Krishna, will be celebrated on this day. On this day, devotees fast for the whole day and at midnight after the birth of Lord Krishna, they complete their fast by taking prasad.
read this also-
Delhi Monsoon: 'Yellow' and 'Orange' alert issued for Monday in Delhi, light to moderate rain expected
Tokyo Olympics 2020 Live: PV Sindhu has a chance to win bronze, eyes on Satish Kumar
.