From the factory to your arm, the long journey of Pfizer's vaccine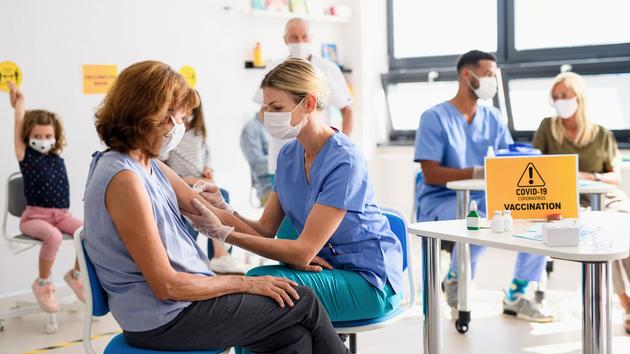 STORY – Storage conditions, collection of consent, second dose … Le Figaro retraces the stages of the vaccine.
Before performing its function in the body of patients, the Comirnaty vaccine from Pfizer-BioNTech follows long steps to guarantee its effectiveness, traceability and safety.
Read also :Research, clinical trials, quality controls: how do you make a vaccine?
● D – 6 months: leaving the factory
The vaccines leave Pfizer factories and are sent via two circuits, depending on the status of the establishments for which they are intended: via the pharmaceutical depositories of Public Health France (75% of the flow), or one of the 100 "pivot" hospitals ( 25%). The bottles are transported in Thermal Shippers, special packaging filled with dry ice which ensures an internal temperature of -70 ° C for 10 days. Each contains 1 to 5 trays of 195 vials of 5 doses each, or 975 to 4,875 doses. Upon receipt, they must be opened within 24 hours and the contents immediately transferred to super-freezers at -70 ° C. In the absence of super-freezers, the bottles can remain in the Thermal Shippers for a maximum of 30 days, the ice
This article is for subscribers only. You have 80% left to discover.
Subscribe: 1 € the first month
Can be canceled at any time
Already subscribed? Log in
.