Gajakesari Yoga is being formed tomorrow, what will be the effect of this auspicious yoga on zodiac signs, know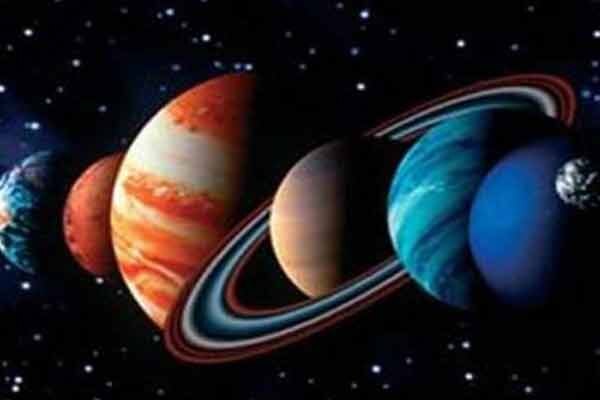 Gajkesari Yoga: Many auspicious yogas have been mentioned in astrology, one of them is Gajakesari Yoga. It is said that the person who has this yoga in his horoscope, he gets many successes in life. Such natives earn popularity and name in many walks of life. Also, in the matter of money too, they do not lack anything. According to astrology, Gaj Kesari Yoga is a very auspicious yoga. According to astrological calculations, Gajakesari Yoga is being formed in Aquarius on December 10 and December 11. Its effect will also be seen on other zodiac signs. Let us know what will be its effect on other zodiac signs-
1. Aries – Gajakesari Yoga is bringing good news for the people of Aries. According to astrology, along with monetary gains, there will be an increase in prestige.
2. Taurus – This yoga will also bring good news for the people of Taurus. You can get the message of success in business and legal disputes.
3. Gemini- There is a possibility of getting success in the work of the people of this zodiac. Efforts made for any work will definitely be successful.
4. Cancer zodiac sign- Good news can come for Cancer. Marriage coincidence is being made. Shehnai can be played in the house. But take care of health.
5. Leo sun sign- There is news of getting some new news. This yoga will be auspicious for the people of Leo zodiac. There is a possibility of getting promotion in the job.
6. Virgo sun sign- New relationships can be formed in the life of Virgo. New friends and relations are likely to be made. May this relation bring happiness in your life.
7. Libra – This time will be normal for the people of Libra zodiac. However, children will get happiness during this time. Career worries of students will be removed.
8. Scorpio zodiac- The effect of Gaj Kesari Yoga will be normal for Scorpio as well. There is a possibility of improvement in health. But there is a need to be careful about mutual relations.
9. Sagittarius – Even for the people of this zodiac, this yoga is not going to be special. There is a possibility of profit in business.
10. Capricorn- There will be auspicious coincidences for the people of Capricorn. There are chances of progress in job and business and good news will also come from the family side.
11. Aquarius – Gajakesari Yoga will bring social and mental benefits to the people of Aquarius. At the same time, there is a possibility of profit from other perspectives as well.
12. Pisces- Gaja Kesari Yoga is bringing challenges for Pisces. Health and interpersonal relationships need special attention.
Disclaimer: The information provided here is based on assumptions and information only. It is important to mention here that ABPLive.com does not endorse any kind of belief, information. Before applying any information or assumption, consult the concerned expert.
Vishwanath Temple: Why Kaal Bhairav ​​was born due to the anger of Lord Shiva, know the complete legend of Jyotirlinga Kashi Vishwanath
Pradosh December 2021 Date: When is the second Guru Pradosh fast of the month of Margashirsha? Know Date, Shiv Puja Muhurta and Significance
,