Gangubai Kathiawadi Box Office Day 13: Alia Bhatt's 'Gangubai' reaches close to 200 crores worldwide
Alia Bhatt's 'Gangubai Kathiawadi' has finally crossed Rs 100 crore at the Indian box office on its 13th day of release. The film earned Rs 10.50 crore on the first Friday on Opening Day. Whereas on Wednesday, the 13th day, the film has done a business of about Rs 3 crore. This is a double happy occasion for the film. This is because while on one hand this film has joined the 100 crore club in the country, while the worldwide film's earnings have reached a little more than Rs 200 crore. After 13 days, the total earning of Sanjay Leela Bhansali's film has now gone up to Rs 102.64 crore in the country.
Difficulties will increase due to 'Radhe Shyam' from Friday
Based on Hussain Zaidi's book 'Mafia Queens of Mumbai', 'Gangubai Kathiawadi' is getting a tough competition from Hollywood film 'The Batman' at the ticket window these days. Apart from this, there is also Amitabh Bachchan's 'Jhund' in front. Although Big B has earned a lot of praise for this film, but is not able to collect money. The ticket window for 'Gangubai' is going to be tough from Friday. This is because Prabhas's 'Radhe Shyam' is releasing on Friday. There is already a tremendous craze about the film. Also, this film will be released in South Indian languages ​​as well as Hindi. In such a situation, it will have a direct impact on the earnings of 'Gangubai Kathiawadi'.
How much has earned so far abroad
Talking about the worldwide earnings of 'Gangubai Kathiawadi', the film has earned $ 5.5 million i.e. Rs 42.90 crore on foreign soil. It is expected that by the end of the second week, that is, by Thursday, the film's worldwide earnings will cross $ 5.75 million.
Bhansali secretly took Alia Bhatt's look test for 'Gangubai', then Salman's film was being worked on
Most business in America and Canada
The film's highest grossing overseas is in the US and Canada. The film has so far done a business of 2.5 million dollars there. While $ 1 million has also been earned from the Gulf countries. It is estimated that the film will easily do more than 7 million dollars business on foreign soil. Whereas the film will earn up to Rs 123-125 crore in the country.

Exclusive: The set of 'Inshallah' was ready, Bhansali said – started shooting for 'Gangubai' in anger
'Suryavanshi' earned 297 crores worldwide
In the world of cinema recovering from the Corona epidemic, 'Suryavanshi' did a business of Rs 297 crore worldwide after its post lockdown release. While Ranveer Singh's sports drama '83' earned Rs 187 crore. Talking about Alia Bhatt's career, her 'Gully Boy' did a business of 230 crores worldwide. However, there is no star like Ranveer Singh standing in front of him here. In such a situation, it would not be wrong to say that 'Gangubai Kathiawadi' is going to be Alia's biggest film as a solo actress.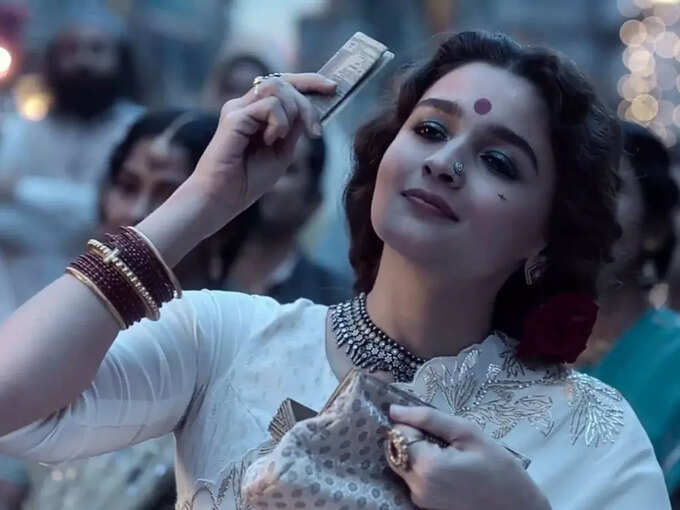 Gangubai Kathiawadi Box Office Collection
,