Garlic Vegetable Soup Recipe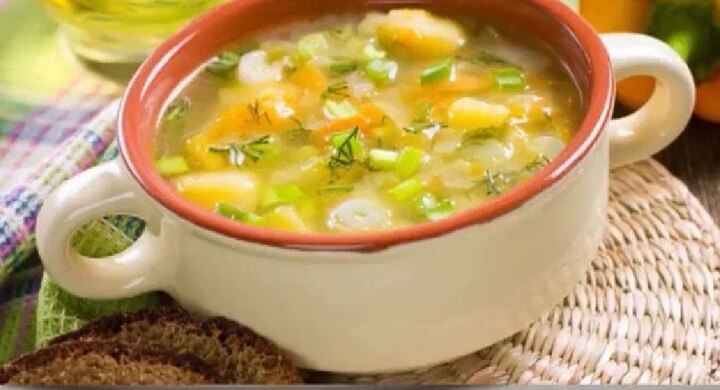 Vegetable Soup Recipes: In the rainy season, if you get hot soup to drink, then it is fun. You get all the nutritious elements in vegetable soup. If you add garlic to this soup, it becomes more healthy. You can add any vegetable of your choice in Mix Vegetable Soup. You can adopt a nutritious recipe to thicken the soup. If you want, you can also add fine oats to this soup. This will enhance the taste of the soup. Garlic has anti-bacterial and anti-inflammatory properties. With this you can avoid many types of diseases. In the rainy season, this soup will help you fight infection and will also boost your immunity. You can easily make Mix Vegetable Garlic Soup at home.
Garlic Vegetable Soup Recipe
1 First of all, heat oil in a deep non-stick pan. Now add 2 tsp garlic and cup onion and fry on medium flame for 1 to 2 minutes.
Now mix finely chopped vegetables, cabbage, carrots, broccoli, beans, corn and other vegetables in it.
3 Now add 3 cups of water, salt and ground black pepper to it and mix well.
4 Now cook it on medium flame while stirring it for 2 minutes.
5 Add oats and coriander to it and mix it well. Cook for 1 minute, your hot healthy vegetable soup is ready.
Benefits of Mix Vegetable Soup
By drinking mixed vegetable soup, the body will get many benefits. By adding oats to it, the body gets plenty of fiber, which helps in reducing weight. Drinking this type of soup keeps blood sugar under control. Cholesterol levels are also controlled by drinking vegetable soup. The heart also benefits a lot by drinking Mix Vegetable Garlic Soup.
Also read: Does drinking coffee reduce the risk of corona virus? Answer found in research
.