German hospitals threatened with saturation
INFOGRAPHICS – Gradually, the available bed pool is dwindling.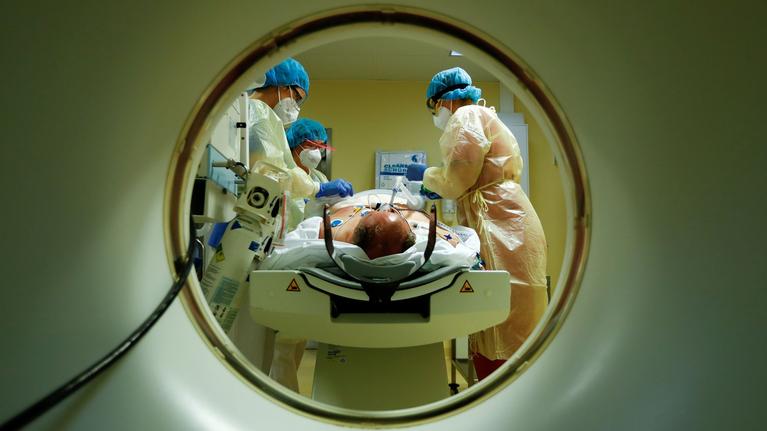 In Berlin
At the Hamburg University Clinic (UKE), the region's hospital flagship, which employs 11,000 employees, the wearing of a mask has been compulsory since November 4 throughout the establishment. This measure, reserved for the moment in closed places in Germany, has been taken since at least 20 employees of the establishment from different services have tested positive for the coronavirus. The management affirms that the origin of the contamination goes back to the private sphere and that the chain of transmission is called to be interrupted, but the warning has symbolic value: German hospitals are no longer these invincible and clad war machines beds, which were presented in the spring.
Faced with the explosion of contaminations (19,900 Wednesday, a new record, equivalent to what was recorded in France at the beginning of October), the German healthcare system also feels vulnerable. "The situation is absolutely worrying», Says the head of the department
.