Give healthy and delicious fruit sandwiches to children in lunch, learn easy recipes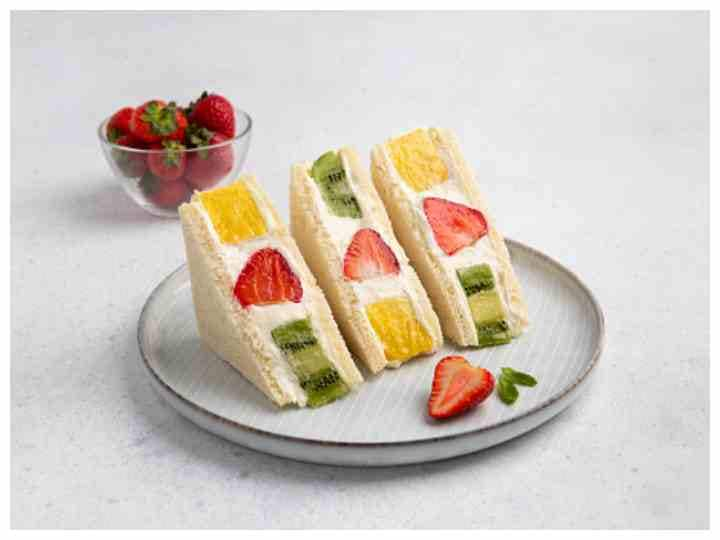 Fruit Sandwich : Women are often confused about what to give to children for lunch. At the same time, children also do a lot of kitch and kitch about food and drink. If you want to give something healthy and tasty to your kids, then fruit sandwich can be best for them. The special thing about this sandwich is that you can prepare it in a few minutes. Also it is full of nutritious properties. At the same time, your child can eat with great fervor. Let's know the recipe of healthy fruit sandwich-
Fruit Sandwich Recipe
material needed
Bread slices – 5

Cream – 3 tbsp

Grapes – 10-12

Mango chopped – 1/2 cup

Apple chopped – 1/2 cup

Jam (3-4 types) – as required

Walnut powder – as required
How to make Fruit Sandwich
To prepare fruit sandwich for kids, first cut the bread into slices. Now cut its edges and separate them.

After this, cut fruits like mango, grapes and apple into small pieces.

After this, take out all types of jam in separate bowls.

Now apply these jams on the bread slices. Add walnut powder over it.

After applying jam on the bread, pour cream over it and spread it well all around.

After this add all kinds of fruits on it. Place bread on top.

Paste this bread by applying jam well.

Now cut it into two halves and pack it in children's tiffin.
,