Green peas will not spoil throughout the year, adopt this simplest way to store peas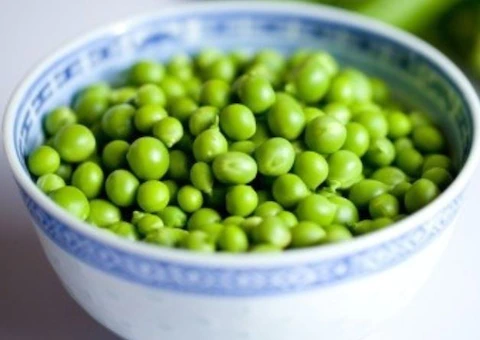 Green Peas Storage Tips: Aloo matar, matar paneer, matar ki kachori and matar pulao are loved by all. Everyone likes to eat peas by putting them in many vegetables, poha, upma, pulao. Along with taste, green peas are also beneficial for health. Peas are rich in protein and carbohydrates. Vitamins, minerals and fiber are found in abundance in green peas. Nutrients like iron, zinc, manganese and copper are found in peas, which work to protect the body from many diseases.
Green peas have sufficient anti-oxidant properties, which increases immunity. Most of the people like to eat peas throughout the year. Many people store peas for this, while some people buy frozen peas from the market and eat them. The season of green and fresh peas starts from November and continues till March. In such a situation, if you want, you can store peas in your refrigerator for a whole year. Today we are telling you the simplest and best way to store peas. This will keep the peas absolutely green, sweet and fresh. know how?
how to store peas
First of all, peel the green peas and keep them in a vessel.
Now separate the fine, big and coarse grains from the peas to store them.
Whenever you save peas, buy only soft and good quality peas.
Now wash the peas thoroughly with water twice and take them out of the water and keep them aside.
Now keep boiling water in a vessel. Keep in mind that the water should be enough that the peas can be submerged in it.
Now when the water starts boiling, add 2 teaspoons of sugar to it.
After this, put the peas in boiling water.
Now watching the time from the clock, let them stay in the water for the full 2 ​​minutes.
After 2 minutes, turn off the gas and drain the water by putting the peas in a sieve.
Now take ice water or very cold water in another vessel.
Now put the boiled peas in cold water.
When the peas cool down, put them in a sieve again and remove the excess water.
Now spread these grains on a thick cloth for a while.
When the water is completely dry, keep the peas in a zip lock polythene or air tight container and keep it in the freezer.
This way your peas will be completely green and you can use these peas throughout the year.
Also read: If you also like to eat paneer, then be careful, fake cheese can spoil your health, identify the real one like this
.