Gyms and spas closed in view of the danger of Omicron, do your workout at home with these 3 exercises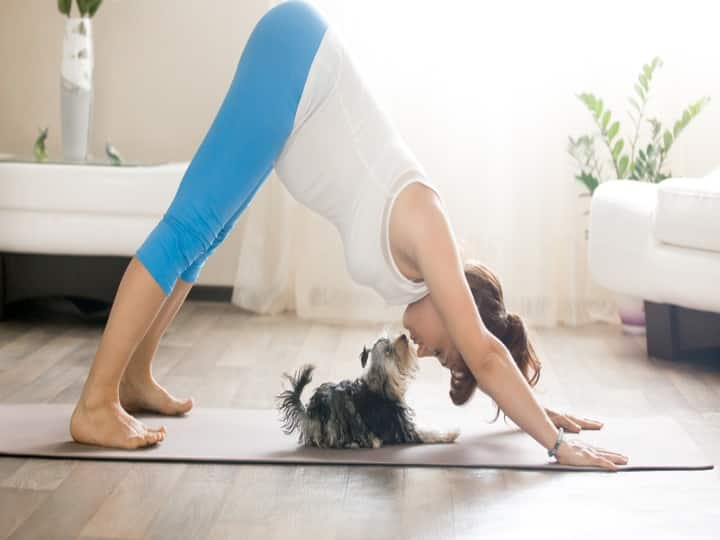 Home Workout Exercise: The danger of Omicron, a new variant of Corona, is increasing rapidly in the country. Cases are increasing daily in Delhi and Mumbai. In view of this, gyms and spas have been closed in Delhi. Things seem to be turning into lockdown again. In such a situation, you will have to take time out for work out while staying at home. In view of the increasing case of Kovid, people are afraid to come out of the house, but you do not need to worry. If you want to keep yourself fit. So you can exercise even at home. You should focus on exercising more and more. But you cannot be completely fit just by exercising. You will need to do full body workouts to maintain your body shape. Now the question must be arising in your mind that how can you do full body workout at home. So today we will tell you how you can do full body workout at home with just 3 exercises.
1- Jump Squat- For a full body workout, do jump squats daily. Due to this, the muscles of your thighs, legs and whole body will be tight. By doing this regularly you will see the effect. Jump squats affect the whole body.
way- To do a jump squat, stand straight on the ground and keep your feet slightly wider at shoulder width. Now you come in the position of sitting on the chair, stay in this position and then when you start getting up, try to jump by putting emphasis on your feet. While doing this, you open your whole body. Swing your arms down.
2- Lateral Lungs- First of all, you can do lateral lunges exercise to work out at home, it works on your lower body, doing this exercise strengthens your back, thigh and legs. Doing lateral lunges daily also helps in balancing your body. It does not take much effort to do this exercise. You can do this very easily at home.
way- To do the Lateral Lunges exercise, you must first stand straight on the ground. Now try to take the right leg diagonally behind the back and lower right knee and bend. After staying in this position for some time, you straighten up and repeat the same process with the other leg.
3- Dolphin Forearm Plank- By the way, plank is a very good exercise for toning the whole body. It works to keep your whole body fit and make the muscles strong. After any of your exercises, you must do forearm plank daily for 5 minutes. This will have a great effect on your body. Dolphin forearm plank is also effective in relieving hand pain and tension.
way- To do the Dolphin Forearm Plank, lie down on a mat in a push-up position. Keep in mind that you will remain in this position with the help of your elbows. Now while lifting your hips up, bring your head just below your stomach, when you come in the inverted V-shape, stay for a few seconds and then come back to your previous position. In the beginning, you should do this plank slowly and then try to accelerate later.
Also read: Zinc Food Source: Boost Your Immunity To Avoid Omicron, Eat These Zinc Rich Foods
,