Hair Care Tips: Know what can be the serious side-effects of bleaching and coloring your hair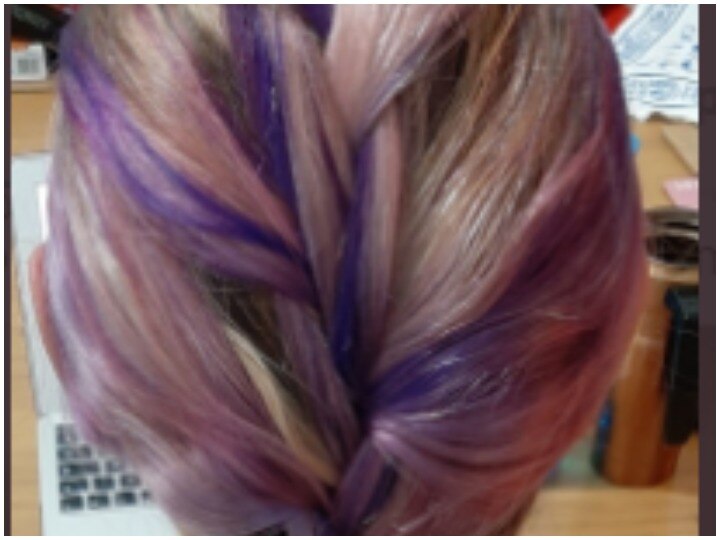 Hair care tips: Coloring or bleaching is very common while taking care of hair. By doing this, the hair gets a new color and the hair becomes more shiny and attractive. But once you bleach your hair, it deteriorates because hair coloring has many side-effects.
There is a risk of hair damage
After bleaching, your hair is at greater risk of damage. Harmful ultraviolet rays, wind, dust and dirt, excess oil can make hair curly and dull. As a result, you may face many problems such as split hairs, hair fall. This stops hair growth.
Failed to maintain moisture level
Once you bleach your hair, it fails to maintain the moisture and protein balance in it. As a result, you have hair fall or breakage.
Harms the root of the hair
It does not take long to fill color, but it affects the root of the hair badly. Therefore you can feel burning sensation on your scalp after coloring your hair. This is due to the strong chemicals in bleach. If in fact it becomes really painful or itchy, then immediately remove the bleach. You may be allergic to bleach or chemical burns, both of which are not good for you. In fact, bleach is a strong chemical.
Makes hair dry
Hair bleaching is done through oxidation on your hair. Therefore, this process makes your hair very dry and lifeless.
Bleaching needs high maintenance
Bleaching your hair requires very high maintenance. If you cannot do this, then your hair will easily deteriorate. As a result, you will face hair loss, breakage, dull hair. Therefore, once you bleach your hair, maintain it properly.
There is also a risk of hair color becoming weak
Another major side-effect of hair dyeing is that your hair may become colorless. It looks weird and makes your hair completely lifeless. There is a greater risk of your hair becoming colorless if you do bleaching at home.
Covid-19 Vaccine: What you should do after getting vaccinated and what should be avoided, get full information here
The use of mushrooms can relieve many health problems, know what are the big benefits
Check out below Health Tools-
Calculate Your Body Mass Index (BMI)
Calculate The Age Through Age Calculator
.