Hair fall and breakage will end from the root, use Bhringraj powder like this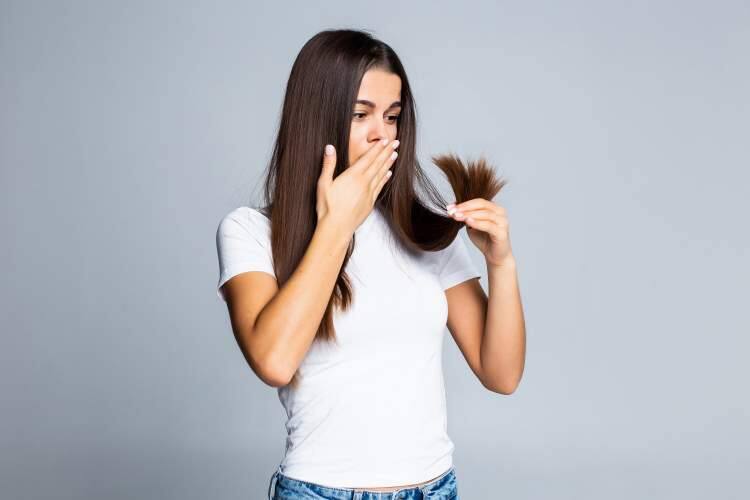 Nowadays all the women have many types of hair problems. By the way, hair problems are due to many reasons, such as change of water, bad lifestyle, not eating nutritious food, and not giving the right herbs to the hair. Hair breakage, hair fall, early graying, dandruff, all these have become common problems, but they say that neither the glow of the face is from the hair itself. In such a situation, everyone keeps on using some or the other remedies so that they stay away from these troubles. Although sometimes they do not have much effect.
Today we are telling you such an ayurvedic treatment which will solve the problem related to your hair. You must have heard about Bhringraj, because Bhringraj is such a herb that contains many types of elements which are very beneficial for hair. Bhringraj is used in many oils, shampoos, conditioners, serums. You can easily use Bhringraj powder at home. Know the benefits of Bhringraj powder and how to use it.
Makes hair soft and shiny
Using Bhringraj powder helps in properly moisturizing and conditioning the hair. It can make hair smooth and silky. If you do not have shine in your hair and you want your hair to become shiny and silky, then use Bhringraj powder.
hair fall will stop
There are many such elements in Bhringraj powder, due to which the blood circulation in the skin remains very good. It also has a direct effect on the hair. Using this powder strengthens the roots and stops hair breakage. If you are troubled by hair fall, then use Bhringraj powder.
The problem of white hair will remain away
There are many such elements in Bhringraj which help in keeping the hair black naturally. By using Bhringraj, the hair will not turn white and will remain very natural. If you are troubled by gray hair, then use Bhringraj powder regularly.
nourishes hair
Bhringraj contains many types of herbs which act as a cleanser in a way. Acting as a cleanser, increases the shine of the hair. Whenever you use a cleanser, keep in mind that it contains Bhringraj.
Improves blood circulation of the scalp
Hair mask prepared from Bhringraj powder is best for the scalp. Using a hair mask made from Bhringraj powder improves blood circulation to the scalp, increases growth, prevents dryness of the hair and not only this, it also removes the problems of split hair.
how to use bhringraj powder
Make hair pack with Bhringraj
how to make
Take several bowls or bowls

Take 1 teaspoon Bhringraj powder in it, add 3-4 drops of coconut oil and also add 1 teaspoon curd.

Mix all these things well

Apply it well on the hair and leave it on for 20 minutes

After the time is over, wash the hair, this will increase the shine of the hair immediately.
Combine Coconut Oil and Bhringraj Powder
how to make
put a pan on the gas

Add 2 tbsp coconut oil to it

Now you have to add 1 tsp bhringraj powder to it

Filter this oil well in a vessel

Now use oil on your hair, it will increase the beauty of the hair.
Also read: This disorder can be the reason for severe hair loss, may cause temporary baldness
,