Hans Kluge (WHO): "We cannot yet compare the Covid to the flu"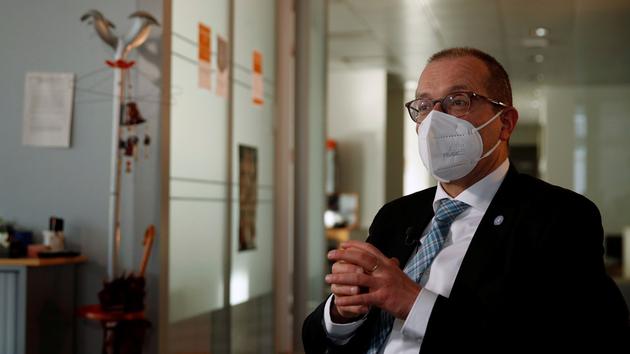 INTERVIEW – If the WHO regional director for Europe is optimistic for the future, he recalls that the pandemic is not over.
The Dr Hans Kluge is regional director at the World Health Organization (WHO) in charge of Europe. He participated last week in a meeting of European health ministers in Grenoble organized within the framework of the French presidency of the EU.
Read alsoCovid-19: are self-tests reliable?
LE FIGARO. – The Omicron wave has swept over Europe, and is now in strong ebb in most countries. Is this the end of the Covid epidemic?
Dr Hans KLUGE. – No, the pandemic is not over. Covid is still a deadly disease. Last week alone there were 25,000 deaths from Covid in the wider Europe region (including in particular Russia, Turkey and Israel, editor's note). In Western countries, the peak of this Omicron wave has already passed and governments are logically easing control measures to gradually return to normal life. But in Eastern countries, where vaccination rates are lower, the crisis is far from over.
The Delta variant is still very much there…
.