Hanuman Puja: The biggest enemy of the person is anger, worship Lord Hanuman on Tuesday to overcome, Shani Dev will also be calm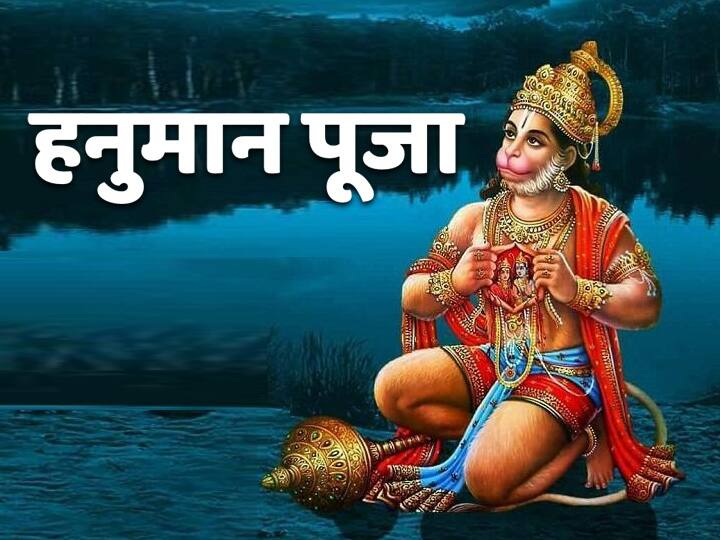 Hanuman Puja: Tuesday is dedicated to Lord Hanuman. Hanuman ji is also called Sankat Mochan. In the month of Chaitra, the special merit of worshiping Hanuman is attained. The full moon date of the Shukla Paksha of Chaitra month is celebrated as Hanuman Jayanti. Ram devotee Hanuman never lets his devotees suffer.
According to the Panchang, 20 April is the Ashtami Tithi of Chaitra Shukla. The festival of Navratri is also going on. The special significance of Ashtami Tithi has been told in the festival of Navratri. Mother Mahagauri is worshiped on the date of Ashtami. Along with this, Virgo worship is also done. In the festival of Navratri, there is a special coincidence of the worship of Hanuman ji on Tuesday. Hanuman Ji removes the problem of anger
People who have more anger and lose their temper in anger. Such people must worship Hanuman ji. To overcome anger, the worship of Hanuman ji on Tuesday is considered to be the best. On Tuesday, Lord Hanuman is pleased by fasting and worshiping lawfully. It is believed that by worshiping Hanuman ji on Tuesday, the mind remains calm and negative thoughts are destroyed by the person's mind. Negative thoughts increase a person's anger. Therefore one should always stay away from negative thoughts.
Recite Hanuman Chalisa
Hanuman ji is especially pleased by reciting Hanuman Chalisa on Tuesday. After bathing in the morning, should recite the Hanuman Chalisa methodically by laying it easy in front of the idol of Hanuman ji. This eliminates the problem of anger. Along with this, the recitation of Sundarkand is also considered to be of special benefit. Lord Hanuman should be worshiped both in the morning and in the evening.
Offer Hanuman ji
Hanuman ji is very happy to offer Chola. By offering Chola to Hanuman ji on Tuesday, one gets rid of many troubles in life. The problem of stress etc. is also overcome. Shani Dev also calms down by worshiping Hanuman ji. In the worship of Hanuman ji, rules and rules of cleanliness should be kept in mind.
Also read: Shani Dev: Keeping Shani Dev happy does not impede the job, education, career and business, know the remedies of Shani
.