Hanuman Puja: Worshiping Hanuman ji in Jyeshtha month gives great success in matters related to education and career.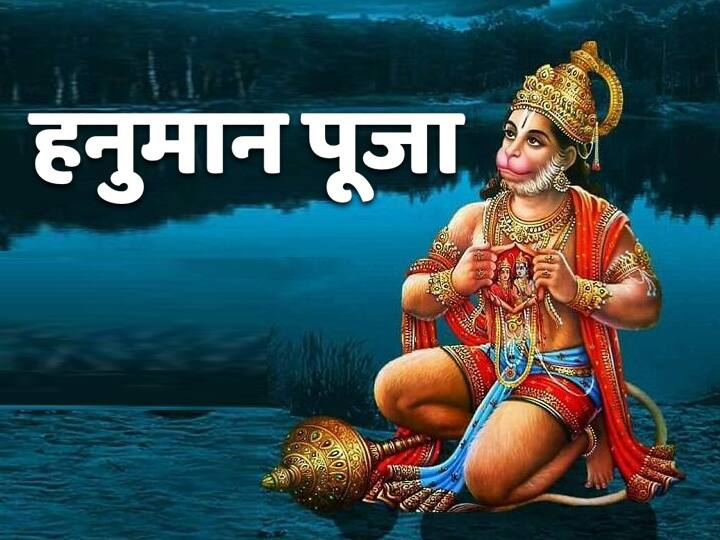 Hanuman Puja Today: Today is the best day to worship Hanuman ji. According to the Panchang, Tuesday, June 15, is the fifth day of Shukla Paksha of Jyeshtha month. Today Nakshatra is Ashlesha and Moon is transiting in Cancer. The special thing is that on this day the lord of the planets, Sun God, is changing his zodiac. Sun God will now be sitting in Gemini.
Importance of Hanuman Puja
It is believed that worshiping Hanuman ji in Kaliyuga is capable of removing all kinds of sorrows and sufferings. Hanuman ji is the giver of strength and intelligence. They have immense powers. He is knowledgeable in eight types of disciplines. There is no fear of any kind in front of them. Worship of Hanuman ji gives success in matters related to education and career. On Tuesday, Hanuman ji should be worshiped properly and Hanuman Chalisa should be recited.
Worship Hanuman ji in Abhijit Muhurta
According to the Panchang, in Abhijit Muhurta, the abhijit fruit of performing worship and auspicious work is obtained. According to the Panchang on Tuesday, June 15, the timing of Abhijit Muhurta will be from 11.54 am to 12.50 pm.
sun sign change
According to the Panchang, the sun's zodiac is changing on this day. Sun will leave Taurus and enter Gemini. This zodiac change of Sun is also called Mithun Sankranti.
Hanuman ji swallowed the sun
According to the legend, Hanuman ji swallowed the sun while playing sports in his childhood. When Indra Dev came to know about this, he went out to find the sun riding on his white Airavat elephant. Seeing Indra coming from afar, Hanuman ji felt that it was some white colored fruit. Hanuman ji quickly rushed towards Indra, Indra got angry seeing this mischief of Hanuman ji, while protecting himself, he hit his thunderbolt on Hanuman ji's chin. Due to which the mouth of Hanuman ji opened and the Sun God came out. But Hanuman ji fainted due to the strike of the thunderbolt.
When Hanuman's father Pawan and mother Anjani came to know about this, they got angry. In anger, Hanuman's father stopped the wind. Everyone got upset when the wind stopped. Then all the gods and goddesses apologized, Brahma ji cured Hanuman ji. Brahma ji and all the gods together gave a boon that there would be no effect of any weapon or weapon on this person. Due to breaking his chin by the thunderbolt, this child will be known as Hanuman.
read also
Sun Transit June 2021: Sun's entry in Gemini, know how it will affect your zodiac
.