Happy Holi 2021: Don't worry about quenching thirst during the festival, know 2 fresh drinks recipes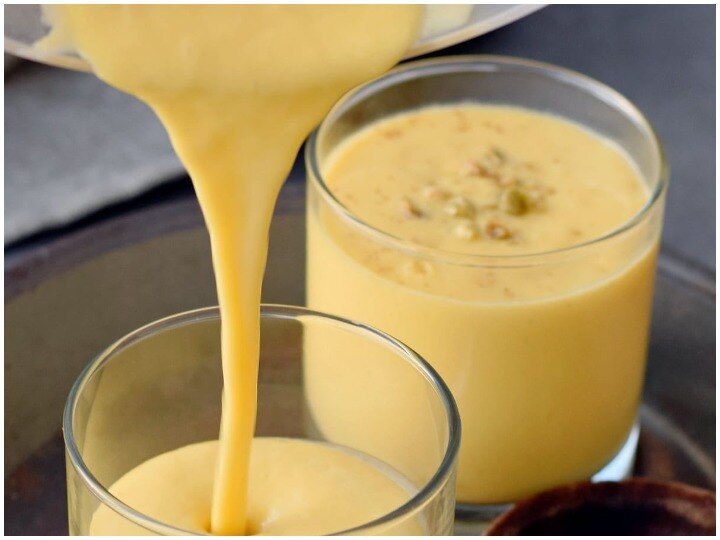 Happy Holi 2021: Fresh mocktails have always been a part of the celebration of Holi and when it comes to the drinks of Holi, cold is the most preferred choice of drinks. Tea and coffee are evergreen drinks, but sometimes if you feel like drinking something different, then the thirst can be quenched with mocktails, but apart from that there are many other drinks recipes which are equal in freshness and delicious to complete the celebration of your Holi. .
In view of this, Chef Dipana Anand has shared the recipe of two drinks to take your festival celebration to the next level. One is Mango Lassi and the other is Lemonade. Mango Lassi is a popular yogurt drink originally from Punjab. Traditional Lassi is made by adding yogurt and water and can be either savory or sweet. If savory, it is often flavored with roasted cumin and if sweetened, it can be left plain with sugar or flavored with fruit, in the presence of mango lassi. On the other hand, in the presence of lemonade, lemon water is mixed and completely converted into a thirst quencher. Lemonade is also called Shikanji in North India.
Ingredients for making Mango Lassi
260 grams mango pulp
300g Greek Yogurt
5 teaspoons sugar
15-20 snowflakes
420 ml water
Garnish the edges of the glass
Garnish with a mint leaf
How to make Mango Lassi
Put all the ingredients in a blender of a jug. Mix all the ingredients together in a lassi shape and mix continuously. Add more ice if needed. Garnish with Rooh Afza and mint leaves in your style and serve chilled.
Recipe for lemonade
160 ml syrup
5 paper lemon or lemon
Lemon Fresh Squeezed
15-18 mint leaves
8-10 ice cubes
950 ml water
Half a teaspoon of Chaat Masala
½ teaspoon black salt
To make syrup
150 ml water
130 grams of sugar
How to make lemonade
First of all, make sugar syrup i.e. Chashni by boiling water and sugar together and it should take 3-4 minutes on high heat to make it. When the Chashni is ready, leave it to cool down or leave it with ice chunks to cool quickly. To make lemonade, mix lemon or lemon juice, chaat masala, black salt, mint leaves, ice cubes, water and sugar syrup in a jug or large bowl. Mix all the ingredients together with a big spoon and pour into the serving glass. Serve cold and drink to quench your thirst.
Holi 2021 Remedies: If you are having trouble getting rid of clothes or body color on Holi, then follow these home remedies
Holi 2021: Sweet shop in Lucknow by making 'Bahubali Gujia' made headlines, know what is the price
Check out below Health Tools-
Calculate Your Body Mass Index (BMI)
Calculate The Age Through Age Calculator
.