Health Tips: Disha Patani gives great importance to fitness, work hard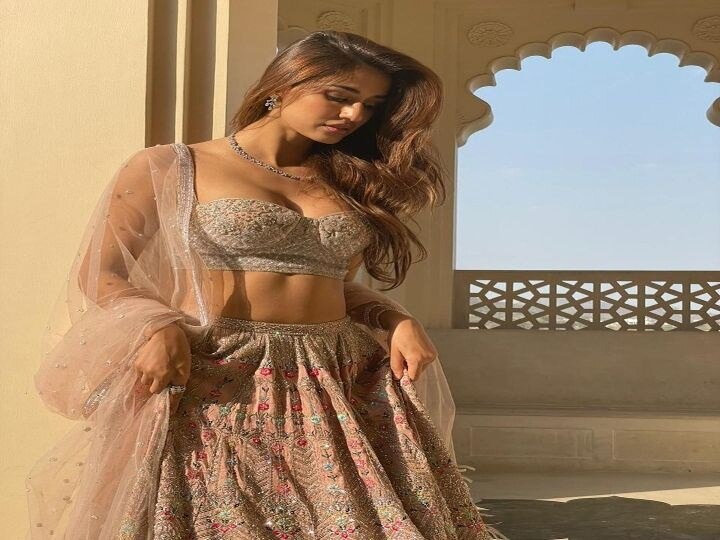 Health Tips: The fitness of Bollywood actress Disha Patani is less appreciated. The actress' Instagram account is replete with pictures and videos of her workouts. Disha is known for her acting in the Bollywood film industry as well as for her excellent fitness. His pictures and videos become viral as soon as he comes on social media. No matter how busy the actress is during the day, she does not forget to do workouts. This is the reason that the number of his fans is increasing continuously.
The actress has over 42 million followers on Instagram. Disha promotes staying fit in a healthy and fun way, which includes exercise and diet. She really enjoys her workouts and inspires her audience to do the same. Let us know these special things in his daily life to maintain the fitness level from Disha Patni's workout to his diet.
Disha Patni's Workout Plan
Disha Patni does workouts twice a day to keep herself fit. She starts her day with some cardio. Which includes dancing, kickboxing and gymnastics. In the evening she does weight lifting. Disha always tries to incorporate different workout regimens. You will often see them trying many different things during their workouts.
Boxing
Boxing is a very big part of the workout session of direction. She often shares pictures of herself practicing boxing with her trainer.
Disha Patni's diet plan
Disha follows a strict diet, which is high in protein and carbs. Their breakfast usually consists of 2-3 eggs, milk and juice. For dinner, she selects foods that are high in protein – such as chicken, poultry, lettuce, brown rice, or lentils. Almonds and peanuts are a part of their mid-day snacks.
Other tips
Disha ensures that he gets at least 8 hours of sleep regularly.
.