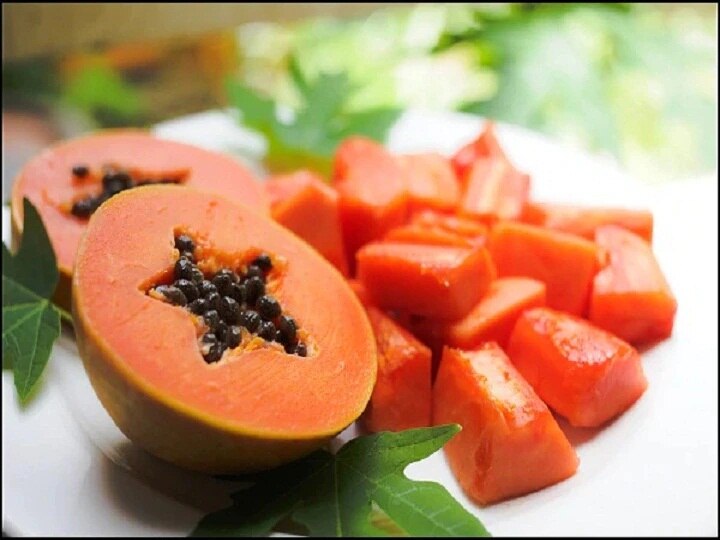 Health Tips: Excess consumption of papaya can be fatal for health, may cause this problem
Health Tips: Papaya is known for its amazing health benefits. This low calorie fruit has many health benefits. It is famous for its antibacterial properties and promotes good digestion. Papaya is considered a good source of antioxidant carotenoids like beta-carotene which is very beneficial for our eyesight. Apart from this, papaya leaves have also been found effective against dengue fever. High in fiber content, it can also benefit in situations like constipation. However, it also has some side effects if consumed in large quantities.
May cause digestive issues
Papaya has a high amount of fiber content. This can be very good for people with constipation. If consumed in excess, it can also cause stomach upset. The high fiber content of papaya can cause disturbance in the digestive system. Consumption of excess papaya can also cause stomach cramps, bloating, and nausea.
Can be fatal for diabetics
Papaya can reduce blood sugar levels. Such a condition can be fatal for patients with diabetes. It is important to consult a doctor before eating it. If you are a diabetic patient and use medicines.
Can cause allergies
Some people may be allergic to the consumption of papaya. Some reactions include swelling, dizziness, headache, and itching. Such people should avoid consuming it.
Check out below Health Tools-
Calculate Your Body Mass Index (BMI)
Calculate The Age Through Age Calculator
.