Health Tips: Include these foods in the diet for quick recovery when you are corona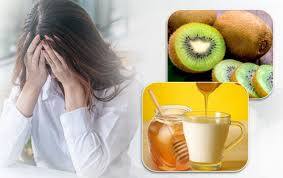 Corona virus is fast catching people. The number of people suffering from corona is increasing every day. Corona virus is having a great impact on people's lives. To avoid this virus, people are making masks and physical distance. Apart from this, people getting infected are putting themselves in home isolation. People who get infected with Corona need to take great care of their food and drink. This will make your body recover faster. Doctors are advising you to take a healthy diet for quick recovery. Know how to take a diet.
Fiber You should include fiber-rich food in your diet. In which it is recommended to eat ragi or oatmeal for breakfast. It is found in plenty of fiber, vitamin B and carb. This food is digested quickly. If you want, you can also eat eggs for breakfast.
Polenta Doctors recommend eating khichdi to patients. You can make khichdi by adding lentils, rice and vegetables. Khichdi is very beneficial for health. Specialist khichdi is also called superfood. You must definitely eat one time khichdi.
Water- To get rid of the toxin of the body, drink plenty of water. You can also drink ORS if you want. Also drink green tea and decoction. Drink plenty of water for quick recovery in Corona. It is very important to keep the body hydrate.
Avoid junk food- Nowadays people are using packet-locked things a lot. Avoid junk food if you are corona infected. Eat fresh homemade food instead of junk food. You should eat more fruits and vegetables with vitamin-C in food.
Eat Dryfruits and Seeds Eat dry fruits and seeds in your meal as well, this will give you energy. Dryfruit has anti-oxidant properties and nutrients. Apart from this, you should also include seeds in your diet.
note- This is a general suggestion. Do not take it as a doctor's advice. If you are infected, please consult a doctor once.
Also read: How to keep the stomach and intestine healthy? Do these 3 easy steps
Check out below Health Tools-
Calculate Your Body Mass Index (BMI)
Calculate The Age Through Age Calculator
.