Health Tips: Kareena Kapoor Khan eats these things to lose weight!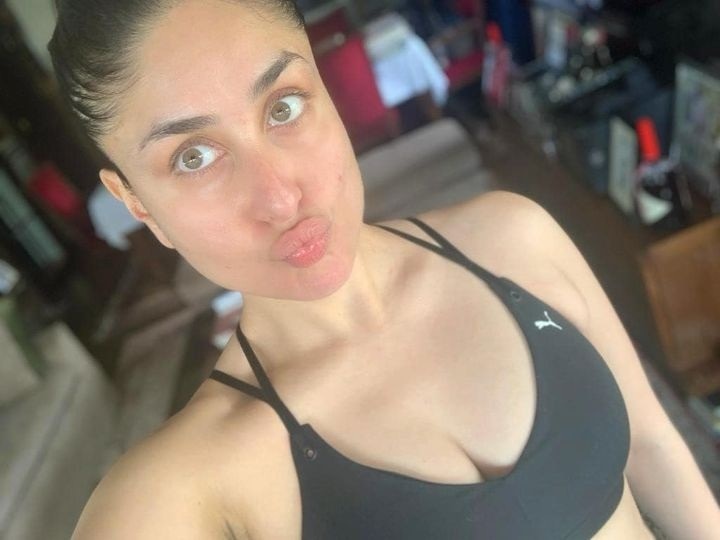 Health Tips: Famous actress of Bollywood industry Kareena Kapoor Khan has turned 40 years old. But you cannot guess his age by looking at his excellent fitness. Baby is fully active in the Bollywood industry and is working on many big projects. Recently, Kareena has become a mother for the second time. Her fans are most surprised by how she loses weight so quickly. Kareena's fans often ask her questions on social media about her best fitness. Today we are going to tell you about the secret of Kareena Kapoor Khan's fitness.
Kareena Kapoor Khan is undoubtedly the mother of two children but when it comes to the level of fitness, she gives a tough competition to the young actress. Apart from captivating the audience with her brilliant performance on the silver screen, Bebo's dedication to fitness is truly praiseworthy.
Diet plan of kareena kapoor khan
1. The actress starts her day by eating 9-10 soaked almonds and bananas in the morning.
2. The actress then exercises after work and sweats heavily in the gym
3. After this, the actress eats curd rice or paneer vegetable with papad.
3. She eats a small bowl of papaya or a handful of peanuts or a piece of cheese or something makhana in the afternoon between 2 and 3.
4. Kareena drinks milkshakes around 5-6 in the evening.
5. She has her dinner around 8 pm, which usually includes pudina roti with boondi raita or dal rice with vegetable.
6. Kareena Kapoor Khan takes some nutmeg with turmeric milk at bedtime. Let me tell you that nutmeg is an excellent source of fiber, which is good for anyone trying to lose weight.
Note: Before using any of the prescriptions mentioned in the article, consult a qualified physician.
.