Health tips: pure desi ghee is the solution to every problem of hair, learn how to use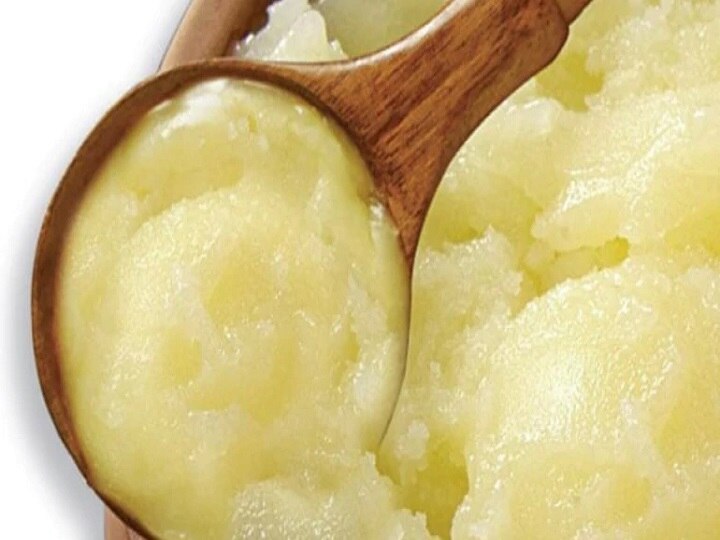 New Delhi. Seeing your lifeless hair breaks your heart every day. The number of hairs in the comb is increasing. The problem of white hair or split hair is available in your kitchen. You must have used a lot of chemical products, but did you know that pure ghee of cow not only keeps your health healthy but can also give new life to your hair.
Ghee is a staple in Indian cuisine that makes them even more delicious. There is no doubt that it is one of the most treasured foods in Ayurveda which provides benefits not only to your dishes but also to many other health, skin and hair. These days we are bombarding hair care products, which contain all kinds of chemicals, which are harmful to your hair. If you also want to switch to something organic, then ghee is the one you should choose.
Looking for ways to help your hair grow naturally? Switch to Ghee. Massaging hot ghee in your hair will allow smooth circulation of blood in your scalp, which will promote hair growth. It contains healthy fats and fatty acids, which nourishes the scalp and promotes hair growth.
It contains antioxidants and fatty acids, which easily absorb both in the scalp. It is capable of deep conditioning and repairing dry and damaged hair. Apply ghee to your hair and cover it with a shower cap. Leave it overnight and rinse it with normal water in the morning.
From hair colors to styling, today people are involved in a lot of experiments that do more harm than good to your hair. In this process, the hair loses its natural luster and shine, which is difficult to restore but ghee can help you. Heat a spoonful of ghee and rub it into your scalp and hair. Let it sit for a few hours and wash it with shampoo. Do this twice a week to see effective results.
Ghee can nourish split ends, which are basically weak. Rich in nutrients like vitamins A, D, K2 and E, and antioxidants, ghee is beneficial for your hair. All you have to do is heat some ghee and apply it directly on your head. After one hour wash with a mild shampoo and cold water.
Check out below Health Tools-
Calculate Your Body Mass Index (BMI)
Calculate The Age Through Age Calculator
.