Health Tips: These dry fruits and herbs will reduce cholesterol, include them in your diet today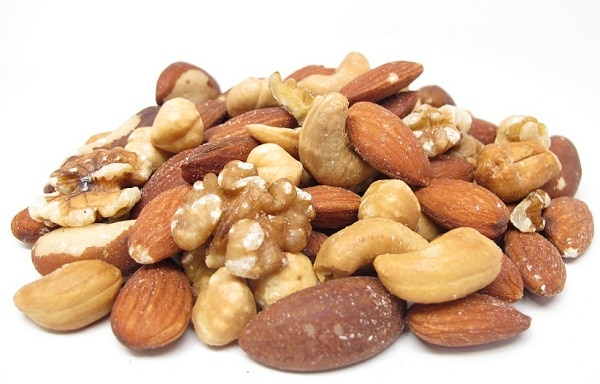 Nowadays people are very careless about their food and drink. Due to the taste, people eat such food which is very harmful for their health. People eat anything without thinking. If you also have such a habit then it is dangerous for your health. Actually, whatever you eat has a direct effect on your body. Two types of cholesterol are formed in the body by eating good cholesterol and the other bad cholesterol. When the amount of bad cholesterol in the body increases, then high blood pressure and heart problems start. That is why you need to take utmost care of food and drink. However, you can avoid many diseases by making some changes in your food and drink routine. You can include some dry fruits and herbs in your diet to reduce the increased cholesterol.
Include these dry fruits in the diet
almond- It is advisable to eat almonds daily to stay fit. Almonds contain amino acids that make nitric oxide in the body. Eating a handful of almonds daily reduces bad cholesterol rapidly.
Walnut- Walnuts are also great for staying fit. Eating walnuts reduces the amount of bad cholesterol in the body. Walnuts are also rich in omega-3 fatty acids and monosaturated fats. Therefore, eating walnuts daily does not cause you many diseases.
pistachio- Eating a few pistachios daily increases good cholesterol and reduces bad cholesterol. Pistachios should also be eaten to reduce the increased cholesterol.
flax seeds- Flax seeds are rich in omega-3 fatty acids. High blood pressure and heart patients should also eat flaxseeds. Eating flax seeds is beneficial for health.
Include these herbs in your diet
Garlic- Garlic must be eaten in food to reduce cholesterol. Garlic contains allicin, which lowers blood pressure. Eating garlic also reduces bad cholesterol.
ginger- Ginger thins the blood. Due to which the chances of heart attack are reduced. Cholesterol is also reduced by eating ginger. Therefore, ginger should be used in daily food.
Basil- Cholesterol is also reduced by eating basil. You can drink basil leaves or add it to tea and milk.
Mint and Coriander- Mint and coriander in food also reduce bad cholesterol. This increases the good cholesterol in the body.
Organo, Sage and Rosemary- All these herbs reduce the increased bad cholesterol, so they must be consumed in some form or the other in daily food.
Also read: Eating curd and sugar is not only auspicious, it is also very beneficial for the stomach, know how
Check out below Health Tools-
Calculate Your Body Mass Index ( BMI )
Calculate The Age Through Age Calculator
.