Health tips: These foods are beneficial in diabetes, the patient should always keep them in his kitchen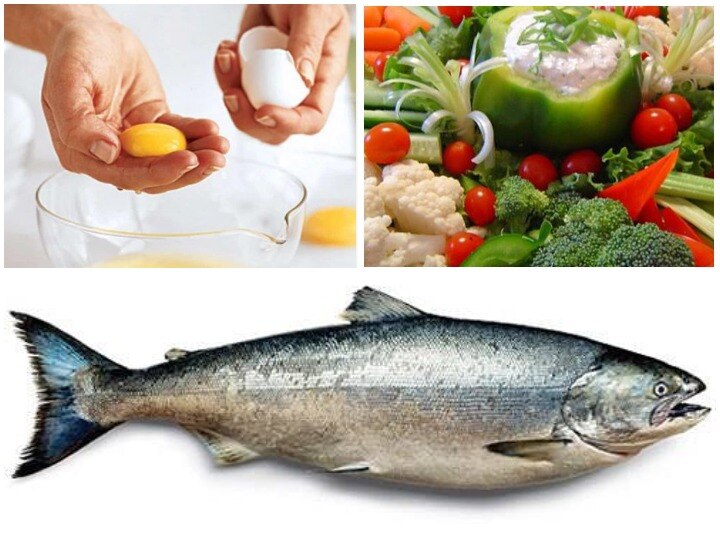 It is not a hidden thing that having a full kitchen makes it easy to eat healthy. But if you are suffering from diabetes, what should you prepare? You must be thinking which foods to limit and what to use. Instead, it is better to focus on many delicious, fine foods for yourself. You can make it a part of your diet which is helpful in controlling your blood sugar. You should know the expert recommended foods that you can keep in the kitchen.
Egg
Whether you like to eat fried, boiled eggs, one thing is certain. Egg is a treasure of protein which can stabilize blood sugar level and suppress appetite hormones and help in weight loss. If you have diabetes, this is good news. According to the American Diabetes Association, a loss of just 10 pounds can help improve your blood glucose, and may even cut your medication.
Sweet potato
Sweet potato is the second source of diabetes-friendly carbohydrates. A medium-sized sweet potato contains 4 grams of fiber and about one-third of your daily vitamin C. Sweet potato is also a major source of vitamin A. Some research has indicated that it can improve the work of insulin-producing cells.
Fat fish
According to the American Heart Association, type 2 diabetes patients are four times more likely to die of heart disease than healthy people. In this case, omega-3-rich fish such as salmon, mackerel, sardines, herring are excellent diet. It can reduce the risk of heart disease and prevent inflammation. Fatty fish can also protect your eyes from the complication related to diabetes.
Green leafy vegetables
Green leafy vegetables like spinach, cabbage are very low in carbohydrates and calories but are rich in nutrients. People with diabetes and pre-diabetes can use it prominently. Green leafy vegetables can reduce the risk of type 2 diabetes. It contains a lot of polyphenol and vitamin C, both of which have antioxidant properties. Other than that, magnesium also benefits, this mineral has been found to be helpful in fighting insulin resistance.
Cinnamon
Sprinkling cinnamon in oatmeal, yogurt or coffee adds natural sweetness without the need for sugar. It has been found to improve blood sugar levels by slowing down the absorption of carbohydrates and makes cells much easier for insulin absorption. You will not need to use too much cinnamon. Research has shown that you can gain by eating just half a teaspoon daily.
Weight Loss: Is morning time good for weight loss exercise or not? Know the opinion of experts
The impact of the Chinese company Sinovac's vaccine has come down, Turkey said – not 91.25 percent but 83.5 percent
Check out below Health Tools-
Calculate Your Body Mass Index (BMI)
Calculate The Age Through Age Calculator
.