Healthy Breakfast Tips: If you want to avoid breakfast, tomato upma will be the best option, know simple and healthy recipe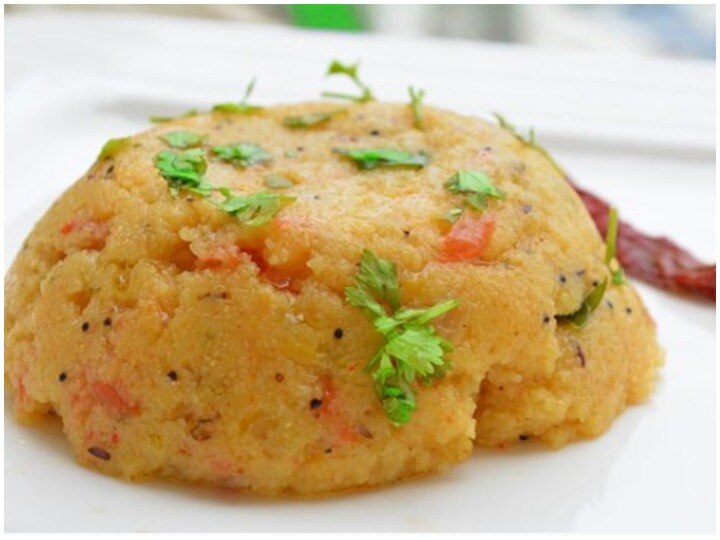 Do you want to avoid breakfast on weekdays while working from home? Are you looking for another suitable alternative instead? For this, a quick and healthy breakfast is available. Tomato Upma may prove to be suitable as an alternative to breakfast.
Tomato Upma recipe is simple and easy. You can remain energetic and satisfied after consumption. You can learn the information of Tomato Upma for easy recipe.
Tomato Upma Ingredients
A cup of semolina
Two chopped tomatoes
A finely chopped onion
A green chili chopped
One spoon mustard seed
A dry red chili two pieces
Six to seven curry leaves
One fourth teaspoon asafoetida
Salt, hot water as required
Half a teaspoon red chili powder
One fourth teaspoon turmeric powder
Half lemon juice
Finely chopped coriander leaves
How to make tomato upma
Fry semolina on an average flame in an iron pan. When its color changes, set it aside. After that heat ghee or oil in a heavy bottom pan. Now mix mustard seeds, asafoetida, red dry chilli and coriander leaves. After that let it boil. Next time add onion and green chillies and cook till onion becomes translucent and soft. Now add tomato and keep it on flame till it becomes tender and tender. Also add spices, salt and lemon juice to it. After that leave the pot on the heat for five minutes. Then after five minutes, add semolina and water. Keep it on high flame until it lumps. Now cook for eight minutes. Once cooked properly, turn off the stove. Now your side dish is ready with coriander leaves. Tomato upma can be eaten with Narail chutney and masala tea.
Ideal weight of 65 kg for men, 55 kg for women, NIN scientists gave this major reason
Are you looking for a real life partner? Learn the right way to identify your partner
.