Hold on no matter how, you won't hurt your back!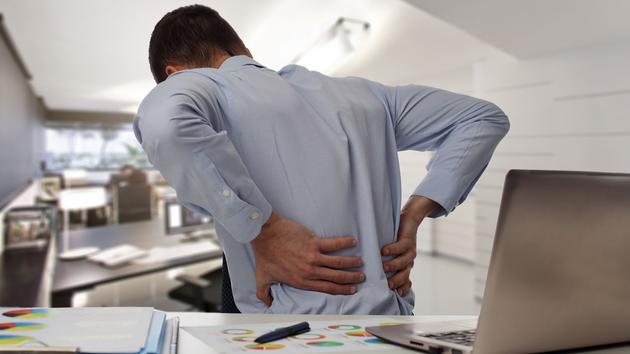 CHRONICLE – Antoine Couly and Olivia Ferrand publish a book to "demystify" 50 misconceptions about widespread pain.
"Stand up straight!", "I have a displaced vertebra", "His school bag is too heavy, he will damage his back", "I caught a nerve", "I have knots all over my back", "I made a wrong move", "Bend your knees to pick something up from the floor"… Misconceptions around our backs, joints, muscles and pain die hard, to say the least.
Read also10 tips to fight back pain
And some take advantage of this to sell us "miracle" products and treatments that are supposed to be able to annihilate our pain and make us find a body of bronze, but whose only measurable effect is very often the relief of our wallet. "How did we get here?", ask a physiotherapist and an osteopath. How did we go from soldiers of the Roman Empire, able to travel "up to 40 kilometers with equipment weighing up to half their weight", to a civilization sitting all day in front of a computer "with the firm conviction that the back is a fragile structure?…
.