Holi Special: Make Besan Barfi on the festival, the recipe is very simple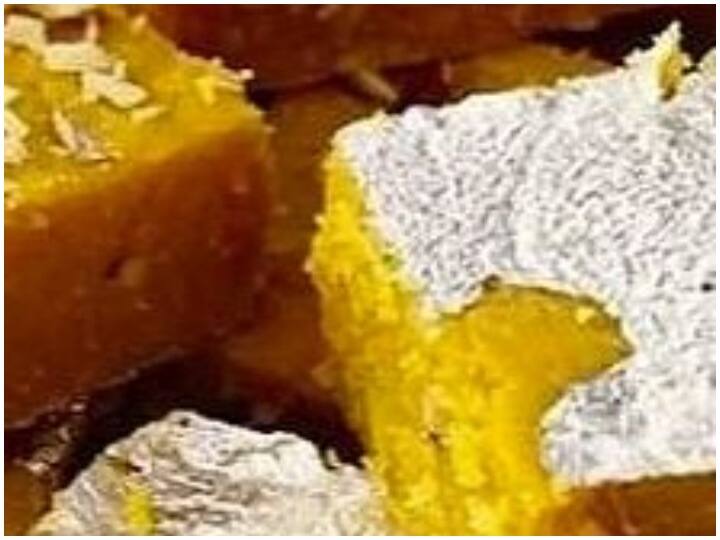 Different types of sweets are made on Holi. Although the business of adulterated sweets also spreads rapidly on the festival, in such a situation, if you eat homemade sweets, then it is more beneficial for health. You can easily make and eat any dish of gram flour at home. In winter, eating things made of gram flour brings heat to the body. Besan is hot in effect and full of nutritious elements. You must definitely include gram flour in the diet. You must have eaten a lot of gram flour laddus, but today we are telling you to make barfi from gram flour. This barfi looks very tasty to eat. You can easily make and eat it at home on the festival. It is also very easy to make them. Know the recipe.
Ingredients for Besan Barfi
Besan – 1 bowl a little thick

Ghee – half a bowl

Milk – 4 tbsp

Cardamom – 4 ground

Coconut – grated for garnishing

sugar to taste

Pistachios, Almonds – 5-5 chopped

Saffron – 8-10 threads

silver work for decoration
Besan Barfi Recipe
First of all, heat ghee in a pan. Now add melted ghee and milk to the gram flour and mash the gram flour well with your hands.

Now sieve the gram flour through a thick sieve and add ghee to the pan and fry it till it turns brown.

When the aroma of roasting gram flour starts coming, take it off the flame.

Now add sugar to make sugar syrup and make sugar syrup by adding as much water as it gets immersed in it.

Now mix the saffron threads in the syrup and mix the roasted gram flour in it and mix it well.

Now put ghee in a plate and put the whole mixture in it to set.

Put ground cardamom, chopped nuts, coconut and silver bark on it and set it.

When it cools down, cut the barfi into the shape of your choice with a knife.
Also read: Holi Special: Make potato papad at home, it will not spoil the whole year
,