Holi special recipe, make delicious rice papdi at home for kids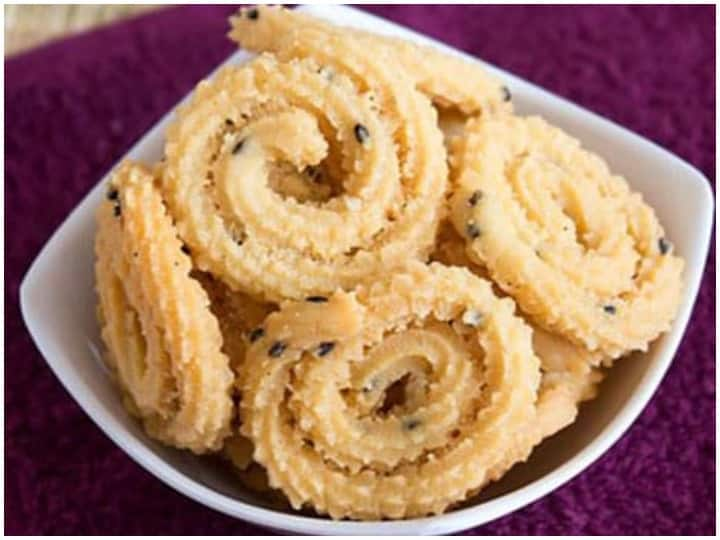 A long list of dishes is prepared on Holi. A week in advance, different dishes of everyone's choice are prepared for the festival. In such a situation, you can not give the choice of children at all. Children love to eat salty things. You can make rice papdi for kids on Holi. This is a good snack for kids. You can feed rice papdi to the guests who come home for breakfast.
It is also a good option for evening tea or breakfast. This is very light and tasty food. You must have tasted the rice papdi available in the market many times. Today we are telling you to make rice papdi at home. It is very crunchy to eat. The special thing is that you can also store them for a long time. Know the recipe of crispy rice papdi.
Ingredients for Rice Papdi
1 cup rice flour

2- 3 tbsp all purpose flour

2 tbsp oil

1 tsp kasoori methi

tsp cumin

tsp red chili

salt to taste

oil for frying
Chawal Papadi Recipe
1- First of all, to make rice dough, put 1 cup of water in a vessel and keep it for heating.
2- Add cumin, 1 teaspoon oil and salt to the water and cover it and heat it till it comes to a boil.
3- Now turn off the gas and add 1 cup of rice flour to the water and mix it well.
4- Cover this entire mixture and leave it for 5 minutes. Rice flour will rise.
5- Now crush red chili and some kasoori fenugreek with hands and mix it in this mixture.
6- Knead like a dough by kneading it by adding a little oil till the mixture remains hot.
7- Rice flour is ready. Now make small balls out of it.
8- Now rolling all the dough into a thin round shape by applying some dry flour and keep it aside.
9- Heat oil in a pan and cook all the papdis one by one till they become crispy. While frying, keep the gas flame on medium-high.
10- When all the papdis are made, sprinkle some chaat masala on them. Crispy rice papdi is ready.
11- After cooling, keep them closed in an air tight container.
12- You can enjoy crunchy rice papdi with hot tea.
Also read: Make Crispy Aloo Tikki On Holi, You Will Get Amazing Taste In Just 1 Spoon Of Oil
,