Home Remedies: Due to the changing weather, you have become the victims of viral fever, treat with these home remedies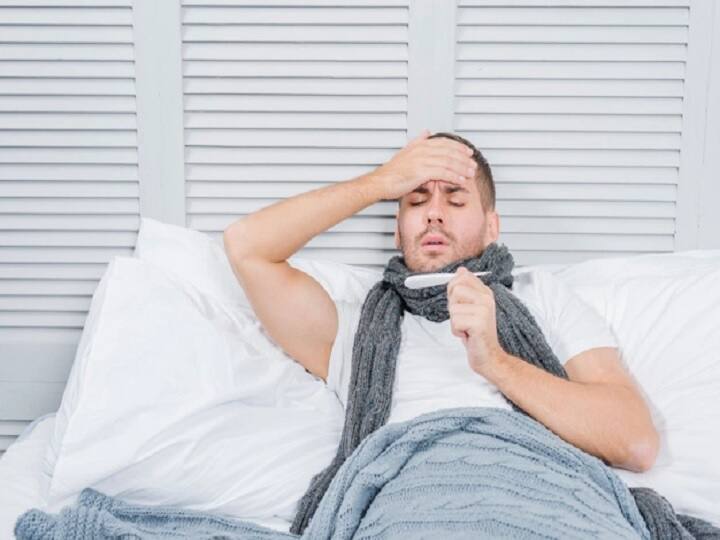 Viral Fever Symptoms and its Home Remedies: After the onset of the corona epidemic, when there is a fever, there is a doubt in the mind that whether this fever is corona or not. In such a situation, it is very important to recognize the common cold fever that occurs in the rainy season. Due to the change in temperature, the immunity of the body decreases and we become victims of disease. In this season the infection progresses very fast. Let us tell you that in viral fever, some common symptoms are sore throat, cough, headache, fatigue, joint pain as well as vomiting and diarrhea, red eyes and very hot forehead etc. So let's know about some home remedies for this fever-
1. Use Tulsi
Tulsi leaves have been used in India for centuries to cure many diseases. It helps in recovering from the disease by eliminating the virus in your body. To use it, you can boil some basil leaves in a liter of water until they become half. After this filter it and drink it lukewarm. It will help in curing viral fever.
2. Use of Turmeric and Dry Ginger Powder
Let us tell you that turmeric and dry ginger are very beneficial for the body. It has many antioxidant properties. Make a decoction of it and consume it. To make it, mix black pepper powder, turmeric and a spoonful of saunth i.e. ginger in a cup of water, heat it and drink it. It will help in curing viral fever.
3. Use Salt, Ajwain and Lemon
White salt helps a lot in curing viral fever. You fry salt, carom seeds and lemon together and after putting it in a glass of water, squeeze the lemon. Keep in mind that the water should be lukewarm.
4. Use Coriander Tea
Let us tell you that coriander is very beneficial for health. It helps to overcome problems like viral fever. To use it, boil a glass of water with coriander, some milk and sugar. Later give it to the patient. In no time you will get relief from fever and body pain.
The above-mentioned remedies are only home remedies and you must also consult your doctor before using it.
read this also-
Disha Patani's fitness routine is not simple, she does so much for the perfect figure
Navratri 2021: To please Maa Durga on the day of Mahashtami, enjoy Kaju and Makhane's Kheer, know how to make
Check out below Health Tools-
Calculate Your Body Mass Index ( BMI )
Calculate The Age Through Age Calculator
.