Hospital: a deep, old and systemic crisis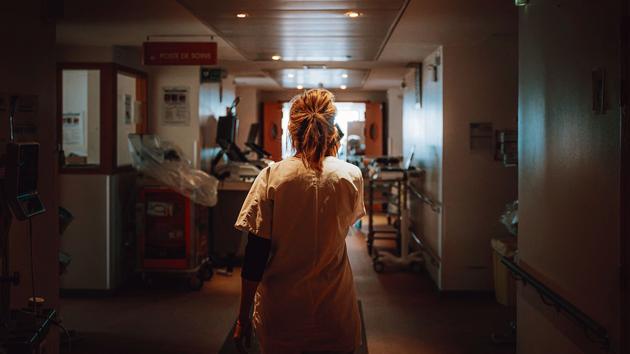 STORY – If the hospital still attracts vocations, working conditions end up boring even the most convinced.
"What we denounced in 2019 is happening ", throw the Pr David Adams. Head of the neurology department at Bicêtre hospital (AP-HP), he can only make this observation: at the public hospital, "Things are going from bad to worse", and the Covid is a drop of water in an already overfilled vase. "I think that in fact, the health crisis has even delayed the phenomenon, estimates the Dr Christophe Trivalle, head of the Alzheimer's follow-up care and rehabilitation service in geriatrics at Paul-Brousse hospital (Villejuif, AP-HP). In 2019, demonstrations and strike movements already followed one another. "Everyone was at their wit's end. People mobilized in the face of the Covid, and with the applause, the exceptional working conditions and the launch of "Ségur" (in July 2020, Editor's note), they believed that everything was going to change… But it's worse than before. "
Read also"I loved my job. But now, I don't want to see anyone anymore ": these caregivers who decided to change jobs with the crisis
"We have reached the end of a kind of logic where we are asked to produce care", blow the Dr Étienne Lengliné, hematologist at Saint-Louis hospital
.