Hot debate erupts over North Indian vs South Indian dosa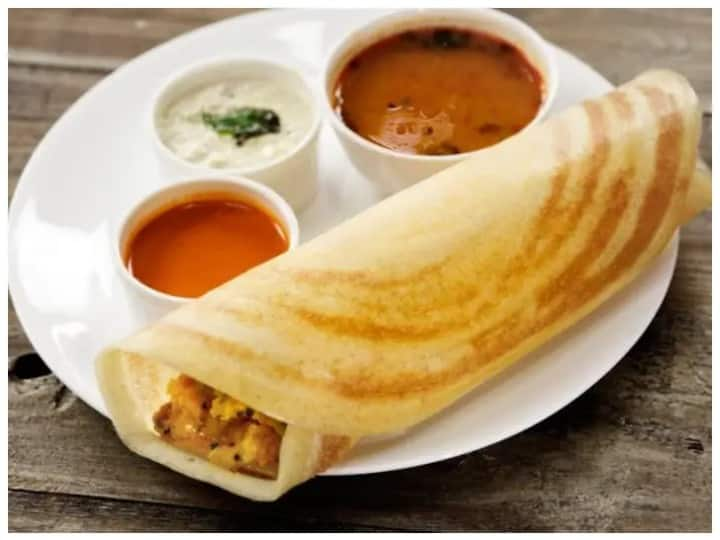 In recent times, the case of strange recipes on the internet has not cooled down yet that this time the food divided people into two camps. Guess what is the root of the controversy behind the latest episode? People can at times be sensitive about their favorite dish and place of origin. But when a Twitter user called North Indian Dosa better, he started a heated debate on Twitter.
Dosa divided the internet into two sides
It started with a post. Expressing his opinion in the post, the user wrote, "You will never find South Indians saying that we North Indians cook better than ever." It was further added that North Indians do not distance themselves from serving South Indian dishes. Things got worse when someone replied saying, "North Indian dosa is better." This comment gave rise to a tremendous debate on the social media platform. Most of the comments after this tweet were either in disagreement or support or were joking. Disagreeing with the tweet, a user wrote, "Dosa itself is South Indian.. People of North India have copied it. North Indian Dosa is nothing."
What? Wth is that? DOSA ITSELF IS SOUTH INDIAN GIRL… north indians just copied it. There isn't anything called north indian dosa..

— BeLL🔔✺◟( ° °)◞✺ ENha CB on oct 12 (@niki_taetae) October 6, 2021
In this way dosa came in the center of controversy and there was a tremendous discussion on the internet in favor and against, even the hashtag Dosa started trending. Twitter users soon jumped in to point out the difference between the original dosa and the way it is served in North Indian restaurants.
I'm north indian and I know my opinion means shit in this dosa discourse, but I ate dosa in Kerala when I was 11 and I still dream about it. Ofc the best dosa is in South India.

— Paanda for PM 2069 (@PandasDontSmoke) October 6, 2021
South Indian vs North Indian Dosa
He pointed to the amount of cheese and the type of sauce used to make the simple dish. Many people joined the discussion and appealed not to waste the original food. Despite this, the heated debate on Twitter did not stop, with many saying that no one can match the South Indian dosa. Others questioned whether the name 'North Indian dosa' was appropriate. Someone clarified that the dosa served in a roadside stall in South India is better than the one served in a restaurant in North India. He added, "And the same applies to idli, medu vada, uttapam, rasam chawal, bisi bele bath, bonda."
dosa in roadside thela in south india >> dosa in high end restaurants in north India. And the same holds true for idli, mettu vada, bonda, bisi bili bath, rice rasam, kesari bath, uttapam, pongal and lastly, hyderabadi biryani > lucknowi biryani.

— Kshitij Sharma. (@_ghostcookies) October 6, 2021
Beetroot Face Pack: Use Beetroot Face Pack To Get Glowing Skin, Here's How To Make It
Do you still need a pulse oximeter, know what medical experts say
.