How Americans Are Reclaiming Space Using Space X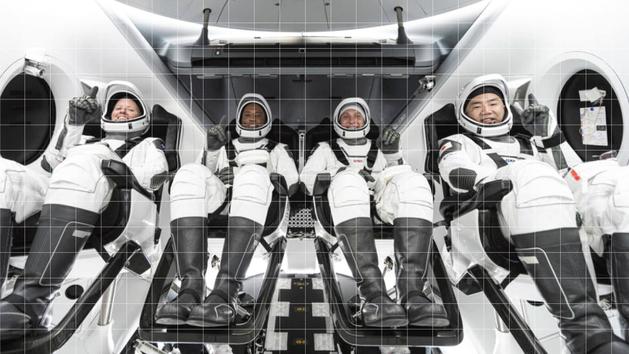 Sunday, November 15, in the early evening, a Falcon 9 rocket is to take off from Cape Canaveral in Florida. For the first time in 9 years, a crew will be sent aboard the International Space Station (ISS) from American soil for an operational rotation of six months.
NASA thus regains its independence thanks to the Crew Dragon launcher and capsule developed by Space X, a company created by the entrepreneur Elon Musk, on behalf of the American agency, as part of a public-private partnership. A first test mission was carried out in March 2019, then a second, in May. It had made it possible to transport astronauts Doug Hurley and Bob Behnken to the ISS for two months and to bring them back safely. Since 2012, Space X has regularly supplied the ISS with the cargo version of its Dragon capsule.
The docking of the spacecraft and its four astronauts to the ISS is scheduled for eight and a half hours after takeoff, or Tuesday around 5 am French time. Long before, less than 10 minutes after launch, the first stage should land for recovery and reuse. A spectacular feat that reduces the cost of missions. Estimated at $ 58 million per seat with Space X, it was $ 170 million for previous space shuttles …
The launch initially scheduled for Saturday has been postponed to Sunday due to winds in the area.
Since the shutdown of space shuttles in 2011, deemed too expensive and too dangerous, the United States depended on Russian Soyuz. In the near future, to transport its crews, NASA should also be able to count on another project competing with Space X developed in parallel by Boeing. The manufacturer is in the process of developing a space vehicle, dubbed CST-100 Starliner. After the partial failure of his test flight in December 2019, he is scheduled to perform a second flight in the first quarter of next year.
In the meantime, Space X should consolidate its lead, with a second operational manned flight scheduled for March 30, 2021. The Crew Dragon capsule will take off to the ISS with four astronauts, but this time there will be a Frenchman on board, Thomas Pesquet from the European Space Agency.
To see also – Mars, return to the Moon, ISS: we will help you find your way there
.