How the Covid attacks the brain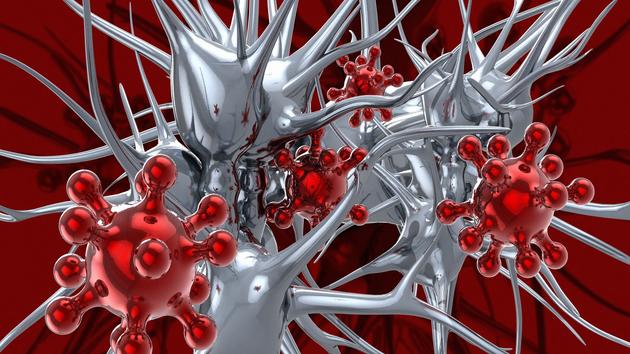 DECRYPTION – European researchers believe they have uncovered the mechanism that would explain certain neurological disorders.
At first, Covid was primarily considered a lung disease. The most severely affected patients did indeed suffer from acute respiratory syndrome, as seen in influenza. But it quickly became clear that the virus was also causing neurological symptoms: anosmia, seizures, stroke, loss of consciousness, confusion, long-term cognitive difficulties … To explain it, there is of course the violence of the disease and treatments inflicted on intensive care patients. But anosmia and cognitive "fog" are also very common in those with mild forms of the disease. So everything seems to indicate that somehow Sars-CoV-2 does much more than attack our lungs.
Read alsoCovid-19: the virus is able to enter the brain and infect neurons there
In Nature Neuroscience, a team brought together within a European consortium recently proposed a microvascular pathway: the virus would destroy cells lining the blood vessels of the brain, disrupting its blood supply. The mechanism in
.