How to make Kanji Vada like Old Delhi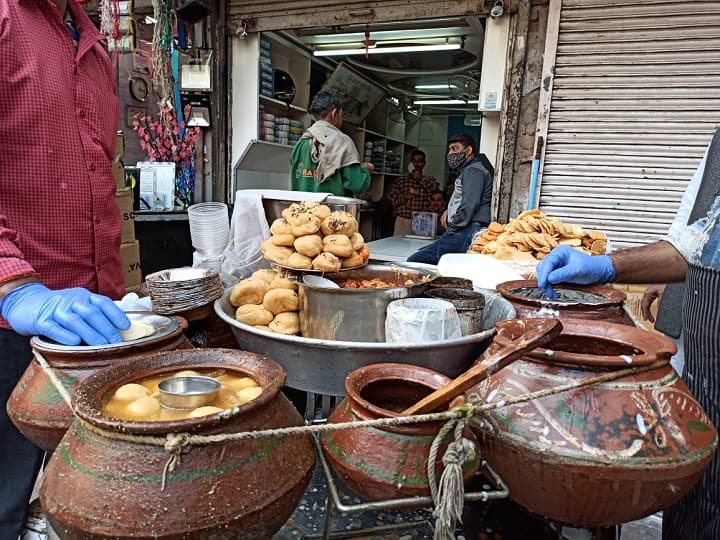 Chandni Chowk Food: Along with shopping, you can also enjoy food and drink on the weekend in Chandni Chowk, Old Delhi. If you are fond of eating and drinking while traveling, then you must visit these famous old food and drink shops of Chandni Chowk once.
Famous by the name of Gupta Kanji Vada, the Kanji Vada of this shop is very much liked by the people. The water of Kanji Vada is famous here, for which people come here again and again. Although papdi chaat and dahi bhalle are also available here, but people come to eat papdi chaat or dahi bhalle, but even after that they drink water after asking for kanji vada water. Be it digestion problem or indigestion problem, Kanji Vada is very beneficial in all such problems. Its water is not only tasty and spicy, but it also keeps your digestion healthy.
If you live outside Delhi and you want to enjoy the Kanji Wada sold in Old Delhi at home, then let's know the recipe of making it.

necessary ingredients:
Yellow or black mustard – 1 tsp
Water – a little more than half a liter
Red chili powder – tsp
Turmeric powder – one teaspoon
Mustard oil – 1 tsp
Plain salt – 1 tsp, or as per taste
Black salt – tsp (as per taste)
ingredients for making
Moong dal – 70 grams, a small bowl
salt – as per taste
oil for frying
Method for making Kanji:
Cooking kanji in an earthen pot doubles its taste. First of all, wash the earthen pot thoroughly and dry it in the sun. After this, add ground mustard, turmeric powder, red chili powder, asafoetida, salt and mustard oil to it, after that add water to it. After adding all the spices, stir it well. After that keep it in a warm place for four to five days to get sour.
Method to make Vada:
Soak moong dal in water for four to five hours and then grind it. Grind the dal a little coarsely. Add salt and asafetida to the dal and mix it well. Beat it well for 5 to 10 minutes. After that put oil in the pan and fry the vadas. After frying it Put the kanji in water and leave it for half an hour. When the vadas swell, serve them.
Read also here:

Why omega 6 and 9 fatty acids are important for the body, these are the foods rich in omega-6 and 9
Omega 3 Fetty Acid: If you want to keep the heart healthy, then definitely include omega-3 in the diet, know the natural sources of omega-3
.