'I have been cheated', Sanya Malhotra's 'Paglat' breaks the broken border of Pahwa's patience
Sanya Malhotra's film 'Pagglait' has recently been released on the OTT platform. The film has also received good response from the audience. But the veteran actress and director Seema Pahwa are upset with this film. Because of this, the film 'Ram Prasad Ki Thirhvi', directed by Seema Pahwa, (Ramprasad Ki Tehrvi) which was released in theaters on 1 January 2021. There are many similarities in the story of these two films. In such a situation, Seema Pahwa says that she is feeling cheated. It is like feeling cheated with them.
Is 'Paglat' copied?
For the past few days, people have also been comparing 'Pagalat' and 'Ram Prasad's thirteenth' on social media. Many people have even mentioned the matter of copying it. Seema Pahwa's film has been released earlier. 'Ram Prasad Ki Thiruvi' was screened at the Miami Film Festival in October 2019. While shooting of 'Paglat' started in November 2019 just after that.
Seema Pahwa was sad to see the film
Seema Pahwa has also seen 'Paglat'. In a conversation with 'The Quint', Seema says, 'Yes, I have seen the Paglat. To be honest, I was very sad to see the film. Then I started thinking with logic that maybe two people are thinking the same thing at the same time. '
'They should have changed the script'
Seema further says, 'It is possible. But I felt bad. Especially also because the shooting of this film started when people had already seen 'Ram Prasad's thirteenth'. He already knew this concept. So I felt bad that maybe those people should have changed their scripts. But he ignored this. I don't know what would have been the reason behind it. '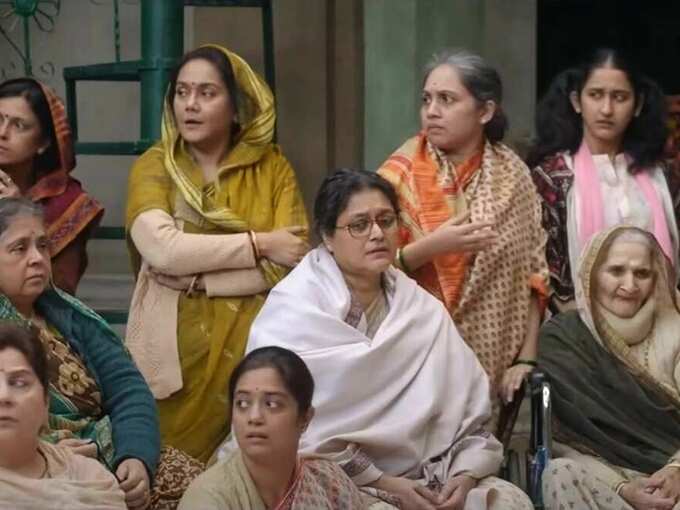 'They didn't understand the need to change'
Seema Pahwa further says, 'It is very possible that those people would have reached far ahead in the script and even after watching our film, they felt that there is no need to make any changes in it.'
Both films have been shot at the same location
It is also a funny thing that both the films have been shot at the same location as well. Seema Pahwa says, "They may have felt that there is no similarity in the film." But when you shoot at the same location, there are more similarities. They shot the film in the same house, in which 'Ram Prasad Ki Thiruvi' was shot. Not only this, there are many coincidences which are similar in both films.
No one contacted the 'Paglat' team
Seema Pahwa was asked if she never talked to 'Puglat' director Umesh Bist about this? Seema said, 'I think he should have had this conversation with me only when he saw my film in Miami. If Guneet or anyone related to the film had spoken to me, it would have been better if he had changed the script of his film a bit. If I had also known that there is another film in which all these things have already been shown, then I too would have changed my script.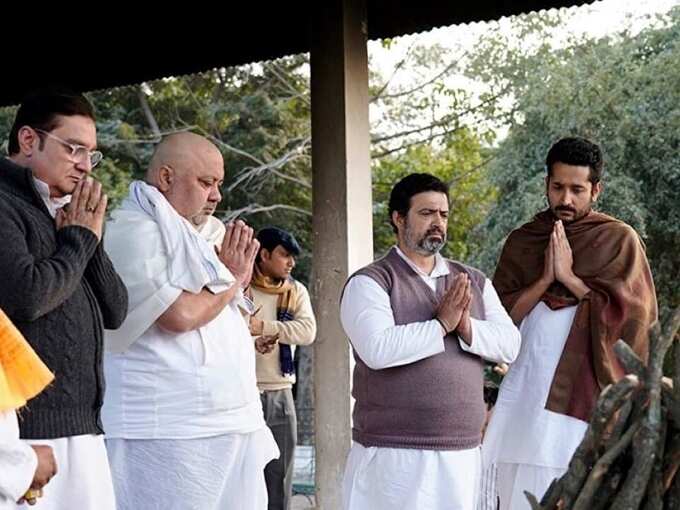 'I was cheated, cheated on me'
Seema Pahwa further says that she is feeling 'cheated'. It is as if they have been deceived. Seema says, 'It is true that when this happens you feel cheated. It sounds like someone has cheated on you. All I know is that I made a film, that too with all sincerity. The film was praised by the audience and critics. My film ran in theaters for 60 days and this is my award.
Diggers have done work in Seema Pahwa's film
Explain that Seema Pahwa's directorial debut film 'Ram Prasad Ki Teerhavi' features Naseeruddin Shah, Vikrant Massey, Konkona Sen Sharma, Vinay Pathak, Supriya Pathak, Manoj Pahwa and Vineet Kumar in the lead roles. In the film's story, an entire family gathers for 13 days to attend the funeral procession of a demise in the family.
.