"I hope you will die": the Covid-19 has detonated threats against scientists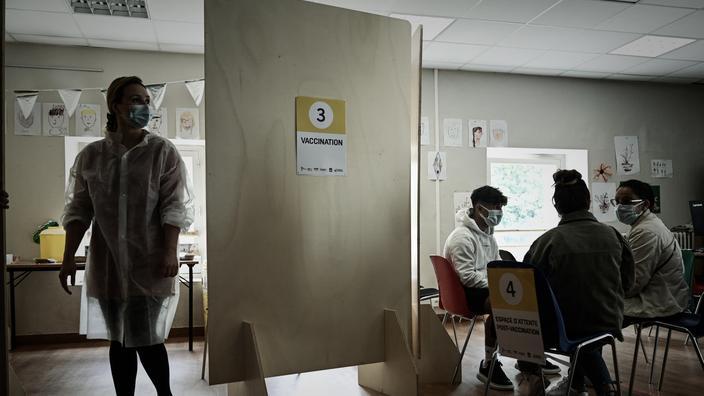 In a survey published in the scientific journal Nature, more than 300 scientists were questioned about the threats to which they are the object. 15% admitted to having received death threats.
"If you were near me I would shoot you". If threats to scientists are unfortunately not a new phenomenon, the pandemic has particularly exacerbated them since 2019. We still remember the news item that shook Belgium last May, when a former sniper military had announced wanting to attack the virologist Marc Van Ranst. The scientist had to be placed in a secure house with his family, under judicial protection. The shooter was eventually found dead.
If this example is particularly extreme, it nevertheless demonstrates a reality. This is what the scientific journal highlights Nature in a survey published Wednesday, October 13. According to the researchers, who interviewed more than 300 high-profile scientists on the subject, 59% of them admitted to having been attacked on their credibility, 22% were threatened with violence, and 15% received death threats. .
A few examples are highlighted in the review: Anthony Fauci, Joe Biden's anti-Covid adviser, who had been assigned personal security guards after receiving death threats. Or Chris Whitty, Chief Medical Officer of the United Kingdom, who had been caught and pushed around in the street. The study researchers also interviewed doctor Krutika Kuppalli, now at the WHO in Geneva, who had received death threats by telephone. While she had alerted the police, the agent had suggested that she get a weapon at the second threat.
An already existing phenomenon
Stories more implausible than each other, but which fall into a phenomenon unfortunately already existing. Scientists are often the target of threats when topics such as global warming, vaccines, or the effects of armed violence are brought up, say the researchers of Nature. But the pandemic has particularly reinforced this pre-existing fact, aggravated in particular by subjects such as the wearing of masks and ivermectin, an antiparasitic praised by some in the fight against Covid.
Read alsoIvermectin, miracle or mirage against Covid-19?
Epidemiologist Gideon Meyerowitz-Katz of Wallong University in Australia has also suffered. While the scientist was already getting a lot of threats about vaccines, ivermectin took them up a notch. He says he received messages: "I hope you will die" or "if you were near me i would shoot you".
According to the survey, women and people of color are the most stigmatized in abusive comments: "If you are a woman, or a person of color belonging to a marginalized group, the abuse is likely to be more virulent and targeted on these personal characteristics.», Is it written in the survey of Nature.
The risk of these experts being withdrawn
Most of the scientists interviewed by the study explained trying to ignore these abusive messages, either by not responding or simply not reading them. But some of them were particularly affected and explained that they had withdrawn from the media. 40% of scientists said they experienced emotional and psychological distress after making comments in the media.
The researchers fear that this harassment will result in the withdrawal of scientists: "It would be a great loss if a scientist who speaks out, shares his expertise, withdraws from public debate at a time when we have never needed them so much.», Comments one of them.
However, even if they are insulted, harassed and / or threatened, 85% of the scientists questioned by Nature claim to keep an experience "quite positive" and "mostly positiveOf their media experience, while 5.3% have bad memories.
Steps to take
Finally, the researchers are launching a few avenues concerning the measures to be taken in order to avoid this type of harassment. First, the importance of training for researchers who are called upon to express themselves in the media and who are exposed to threats. Then, the question of the responsibility of companies social media platforms in the controls of this information. A researcher may have reported abusive content on Twitter, the social network replied that the latter did not violate the conditions of the platform.
A spokesperson for Twitter said the social network had introduced features to reduce abuse, including technology to detect offensive language, as well as settings that let users control who replies to their tweets and hide certain responses. It remains to be seen whether the GAFA, the main vectors of threats, will make it possible to control this pool of offensive remarks.
.