If the smell is coming from the microwave, then follow these tips to clean it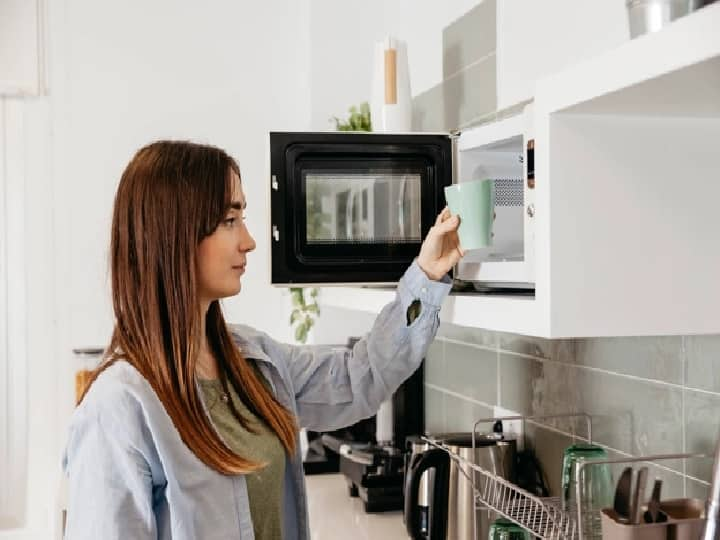 How To Clean Microwave Stain: Microwave is used in most of the homes nowadays. Microwave is used for cooking and heating food. Microwave is a very good option for quick cooking and baking. You can easily make cake, rice, pizza, vegetable, idli and other dishes in it. In the microwave, the food gets cooked completely without burning. Microwave is also the best option for heating the cooked food. However, if used for a long time, the microwave becomes very dirty. That's why cleaning the microwave is also very important. Today we are telling you the best and simplest way to clean the microwave. After which you will not even need the service of microwave.
Cleanse with lemon and water
1- The simplest way to clean a microwave is to clean it with lemon and water.
2- For this, take some water in a bowl and squeeze lemon juice in it.
3- Now turn on the microwave or press the given cleaning button.
4- When it is turned off, clean the microwave with the help of a cloth.
5- If the microwave smells bad, then cut the lemon into two halves and keep it upside down on the microwave plate. Put 1 teaspoon of water in the plate and turn on the microwave for 1 minute. This will remove the smell.
Cleanse with Water, Vinegar and Baking Powder
1- Another way to clean the microwave is to use water, baking soda and vinegar.
2- For this, make a paste by adding 4 teaspoons of baking soda in a quarter cup of water.
3- Now clean the microwave from inside with this mixture with a cloth.
4- After this, mix equal quantity of water and vinegar in a vessel. Microwave it on high heat for 3 to 5 minutes.
5- Leave it in the microwave for 10-15 minutes. Steam will cause stains inside. Afterwards wipe it off with a clean cloth.
Also read: Kitchen Hacks: Dahi Bhalla's special recipe, Dahi Bhalla will be softer than the market
,