If there is more quarrel with your loved ones in the epidemic, then follow these tips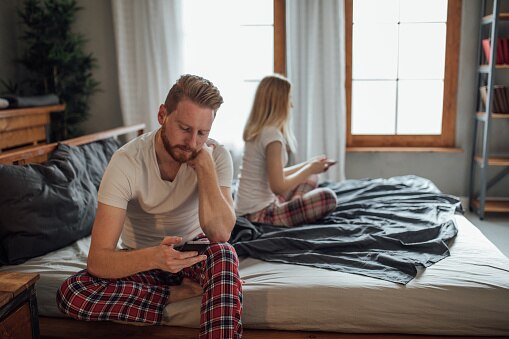 For the last one and a half years, the havoc of Corona has caused havoc. During the lockdown, people had to stay in the house for months and even after the lockdown was opened, the movement of people has not been completely exempted yet. Due to this, fear has arisen among the people, due to which many types of mental problems are coming to the fore. Due to being imprisoned inside the house for so many days, there has been a rift between the loved ones. As a result, the relationship of many people has started falling apart. In such a situation, a research has come out in which it has been claimed that if there is a rift with loved ones during the epidemic, then it can be corrected with emotional writing. By doing this a magical difference has been seen.
asked to write neutrally
This study is published in 'Couple and Family Psychology: Research and Practice'. The study was led by psychology professor Lindsey Rodriguez. In this study, 716 people of America were included during the peak of lockdown. The participants in the study were divided into two groups. Both groups consisted of a woman and a man. For these two sets of questions were prepared. These people were asked questions related to the reason, time, interval and intensity of the rift with their loved ones. After this, he was also asked to write something. Some people were told that you write your disputes neutral or by being a third party. In this consider yourself as mutual friend of both. These people were asked to adopt the same attitude in the coming times as well.
There was a sense of belonging again in relationships
People in the other group were asked to express their views on the rift in their relationship or the rift with others. In this, questions related to cleaning of the house, washing clothes, cooking etc. were asked. After two weeks, the researchers studied the responses of both groups. The study found that those who wrote neutrally as a third party, the quarrel with their loved ones ended after a few days. There were fewer opportunities for anger among such people and the interval of quarrel between the two also increased a lot. It means to say that even if there was a quarrel, it was very minor. While this was not the case with the other group. Lindsey Rodriguez said that neutral writing encouraged those in the group to rethink their feud. Due to this, a new kind of belongingness was seen in the relationship between the two.
read this also
ISRO's mission interrupted in space: Satellite could not be installed in orbit GISAT-1, was to be used to help in army-agriculture
Twitter's big move, 4 days after Rahul Gandhi's handle lock, Congress party's account was also locked
Check out below Health Tools-
Calculate Your Body Mass Index ( BMI )
Calculate The Age Through Age Calculator
.