If you are bored after eating tawa roti, make roomali roti at home, increase the taste of food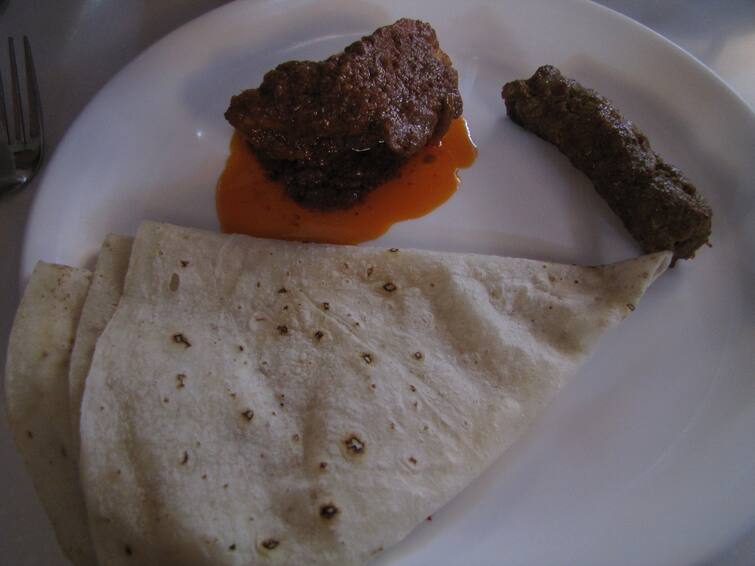 Cooking Hacks: Tawa roti is made in most of the homes, but many times you get bored after eating tawa roti, then you can make and eat roomali roti at home. By the way, roomali roti is a good option to change the taste. Rumali roti looks very tasty to eat, although it is equally difficult to make. Today we are telling you a very easy way to make Rumali Roti. The fun of eating roomali roti made at home is something else. Know the recipe.
1- To make roomali roti, you should know how to prepare dough properly.
2- The dough of roomali roti is kneaded differently. So that the roti can be rolled easily.
3- To make roomali roti dough, take 2 cups of all purpose flour, add 1/4 cup wheat flour, 1 egg or banana, 1 1/2 cups milk.
4- Put all the things in a big pot and mix it. If you are adding banana, then mash it well and sieve it.
5- Adding milk and knead the dough well with both the hands. Now cover it with a thin cotton cloth for 20 minutes.
6- Now knead the dough a little more and make a dough and keep it covered with a cloth for 10 minutes.
7- Now to roast the roomali roti, keep the pan upside down on the gas.
8- Now put a little oil on the back part of the kadhai and then wipe the whole kadhai with a wet cloth.
9- Now prepare salt water in a spray bottle. Spray this water on the pan.
10- To make roomali roti, first sprinkle all purpose flour. Now start rolling the roti as thin as possible.
11- To thin the roomali roti, make a fist and put the roti from one hand to the other and stretch.
12- Heat the pan on medium flame and roast the roti on it. Keep in mind that do not cook the roti more than one side.
13- Roast the roomali roti by turning it upside down. Your very soft roomali roti will be ready.
14- You can have them with dal or any vegetable.
Also read: Kitchen Hacks: Make special lunch on Valentine's Day, make hotel like Shahi Paneer in food
,