If you want to eat something special in snacks, then try Aloo Kulcha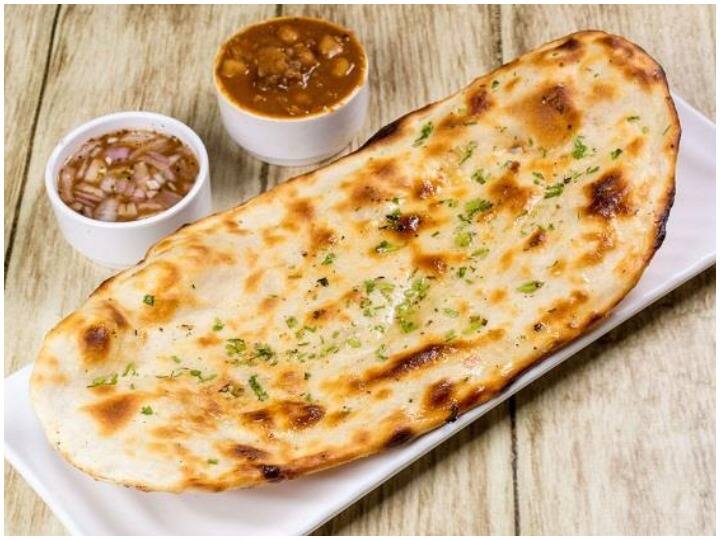 Aloo Kulcha Recipe: Sometimes you feel like eating something different in the evening because at this time you are feeling slightly hungry. In such a situation, you feel like eating something heavy. At the same time, you only think that something tasty should be found with tea, which will increase the taste of tea. In such a situation, you can try Aloo Kulcha. That's why today we will tell you about the recipe of making Aloo Kulcha here. Let us then know how to make Aloo Kulcha.
Ingredients for making Potato Kulcha-
Flour 2 cups, sugar one teaspoon, baking powder one teaspoon, baking soda quarter teaspoon, salt. Thick curd, quarter spoon, oil 2 spoon, 2 boiled potatoes, finely chopped one chilli, Kashmiri red chilli half spoon, garam masala one quarter spoon, grated ginger one spoon, amchoor quarter spoon, celery quarter spoon, finely chopped coriander leaves 2 spoon, salt, black sesame 2 tsp, butter 2 tsp.
How to make Potato Kulcha-
To make Aloo Kulcha, put all purpose flour, sugar, baking powder, baking soda, salt and curd in a vessel and mix it well. After this, knead the flour with the help of lukewarm water. Cover it with a wet cotton cloth and keep it for two hours. After this, put mashed potatoes and all the ingredients of the filling in a bowl and mix well. Cut the dough from the kneaded flour. Make a small pit in the middle and put some potato mixture in it.
After that seal the dough. Now put some sesame and coriander leaves on the dough and with light hands roll the dough into an oval shape. After that heat the tawa. Now apply water to the kulcha with the help of a brush from one side and stick the kulcha in the hot pan. After a minute, turn the tawa over and cook the kulcha till it turns golden. After this, apply light butter on the kulcha and serve.
read this also
Dhanteras 2021: Make coconut kheer in this Dhanteras sweet, learn how to make
Diwali 2021: On the special occasion of Diwali, make special recipe of Rasmalai at home, learn how to make
.