If you want to eat something spicy, then make paneer shortbread.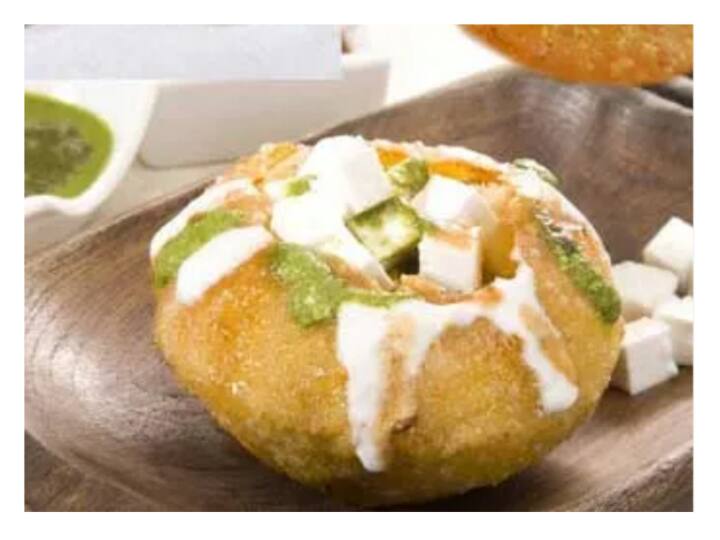 Paneer Dal Kachodi Recipe: You must have eaten potato, onion or lentil kachoris many times. Today we are telling you to make delicious and spicy shortbread with paneer. Spicy paneer kachoris are very tasty to eat. These kachoris are prepared by adding spicy masala with paneer. Its taste is quite different from other kachoris. You can eat hot paneer kachoris during the rainy season. Let us know how to make Paneer Kachori.
Ingredients for Paneer Shortbread
For kneading the dough, you need 200 grams of flour, a little oil and salt according to taste.
Ingredients to make Shortbread Stuffing
For this you need 100 grams washed moong dal, one tablespoon cumin, 1/4 teaspoon asafoetida, 2 green chilies finely chopped, 1 teaspoon coriander powder, 1 teaspoon fennel powder, 1/2 teaspoon ginger powder, 1 teaspoon red Chilli powder, 60 grams gram flour, 1 teaspoon garam masala and salt are needed as per taste.
Make cheese mixture like this
For this, 150 grams of cottage cheese, 1 teaspoon garlic chopped, 1 teaspoon grated ginger are needed. You have to cut 2 green chillies in it and put 1 cup finely chopped onions. Turmeric 1/2 tsp, tomato puree 70 g, 1 capsicum finely chopped, 1 tsp red chilli powder, 1 tbsp cashew paste, 1/2 tsp garam masala, 1 tsp coriander powder, 1 tsp mint powder , 1 cup curd, green chutney and finely sev are needed.
Paneer Shortbread Recipe
1- First of all soak the lentils for 2-3 hours.
2- Now prepare the dough for the shortbread. Knead a soft dough by adding water and keep it covered.
3- Now to make the filling of lentils, take out the water from the lentils and grind them.
4- Put 2-3 spoons of oil in a pan and add asafoetida, cumin, green chili and fry while stirring.
5- Now add coriander, fennel, ginger and red chili powder to it.
6- Now add gram flour and fry till it becomes brown.
7- Now add ground lentils, garam masala and salt to the pan and fry. You have to fry it for 7-8 minutes while stirring.
8- Let the spices cool down.
9- Now make a dough and spread it with the palms. Place the lentil mixture in it and close the kachoris by folding them from the edges.
10- Make all the shortbread like this and put oil in the pan and fry all the shortbreads on medium flame till they become golden brown.
11- Now take out the prepared shortbread on a paper napkin.
How to make Paneer Masala
1- To make paneer masala, put 2 tbsp oil in the pan.
2- Now add garlic, ginger and green chili and fry it and add onion, capsicum, turmeric and tomato puree and mix it well.
3- Cook it for about 5 minutes and then add cashew paste, paneer, garam masala, coriander, mint powder to the pan and cook for 5 minutes.
4- Now make a big hole in the prepared kachoris and add paneer masala to it.
5- Add curd and green chutney on top, garnish with sev and serve.
Also read: Kitchen Tips: Quickly Make Sandwich Cake For Kids, Learn Easy Way To Make It
,