If you want to enjoy snowfall in winter, then make a plan to visit these places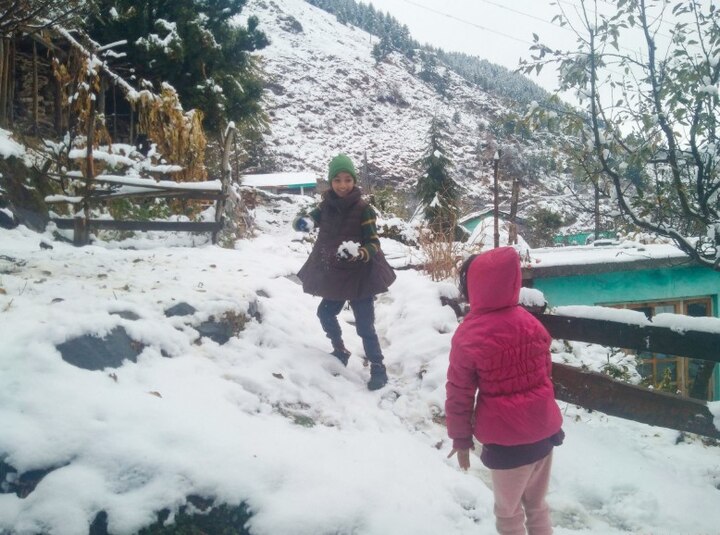 Winter Hill Stations: Visiting hill stations in summer is not as much fun as it is in winters. If you like the cold and want to enjoy the snowfall, then make a plan to visit the hill station. The fun of going to a cold place in the winter season is something else. A sheet of white snow is visible all around. From the peaks of the mountains to the branches of the trees, only snow is visible. Making snow balls, making snowmen and skating are very much liked by children to adults. If you also want to go to such a place, then you can plan these places. There is a lot of snowfall here in the month of December to January.
1-Auli Uttarakhand- If you want to enjoy the snowfall, then you can plan to visit Auli in Uttarakhand. Snowfall starts here from the end of November and snowfall occurs till January. This is the best place for skiing. Auli is 16 kms from Joshimath.
2-Sonmarg Jammu Kashmir- There is a lot of snow in Sonmarg of Jammu and Kashmir. Snow starts falling here from November itself and in April you will see a sheet of snow on the mountains. Sonmarg is 80 km away from Srinagar. Here you can enjoy the snowfall. The beautiful views here will fascinate you.
3-Manali (Manali Himachal Pradesh)- Manali is the best place to see snowfall in Himachal Pradesh. There is a good crowd of tourists here. Manali receives a lot of snowfall from November to January. You can enjoy skiing, trekking and many types of activities here.
4-Katao (Katao Sikkim)- There are many such hill stations in Sikkim where there is a lot of snowfall in winter. Erosion is a place where snow falls for a long time. Katao is 144 kms from Gangtok. However, to go here, you first need to get the permission of the army.
5-Shimla (Shimla Himachal Pradesh)- There is a lot of snowfall in Manali from December 15 to January. The snow-capped mountains look very beautiful in Shimla. Gay from Shimla, you can also go to Kufri, Manali, Dalhousie. There is good snowfall here too.
Also read: Honeymoon Places: Best Honeymoon Places For Winter, Express Your Love In Beautiful Plains
,