If you want to keep yourself refreshed in the summer season, then try Lassi everyday at home.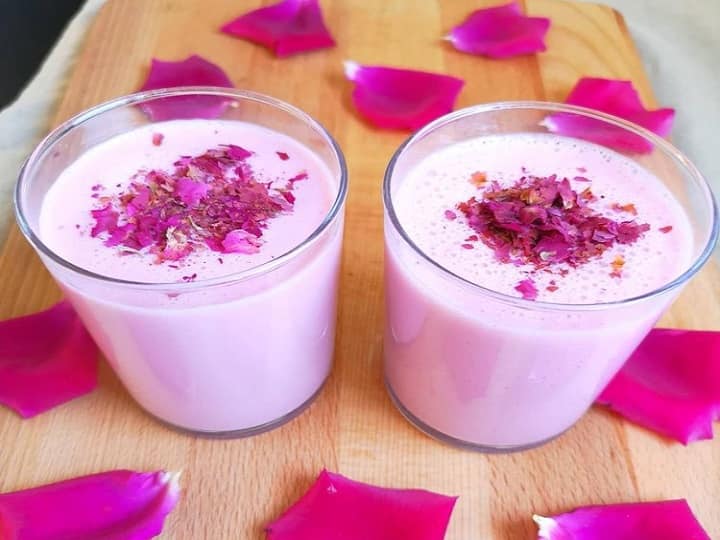 Rose Lassi Recipe: The month of April is going on. It is getting hot all over the country. In such a situation, it is very important to take care of your health in this season. Health experts believe that some kind of substance must be consumed in the summer after a while. It also gives coolness and hydration to the body. If you also want to try something healthy and tasty in the summer season, then you can try Lassi everyday at home. It helps in providing essential nutrients by hydrating the body.
Along with this, in the summer season, it helps in refreshing you by removing the fatigue of your body. Along with this, there is no fear of gaining weight due to its consumption. So let us tell you the easy recipe of Gulab Ki Lassi, which you can easily try at home. Along with this, if any guests have come to your house, then you can serve it to them too. Know about its easy recipe-
These things are needed to make lassi everyday-
Yogurt – 3 cups
Rose syrup – 1/4 cup
Sugar – 2 tsp (grated)
rose petals – to decorate
How to make Lassi everyday
To make Rose Lassi, first of all take a big bowl and put fresh curd in it.
After this mix this curd well.
When this curd becomes completely smooth, start adding sugar little by little to it.
After this, once again mix the curd for at least 10 to 15 minutes.
After this, mix ice cubes and some cold water in this curd.
If you like thick lassi, then do not mix water in it.
After this, add rose syrup to the lassi.
After this, keep mixing it until the color of the lassi becomes pink.
After this pour this lassi in the glass.
After this garnish it by adding rose leaves.
Your Gulab Lassi is ready. Serve it chilled to the guests.
read this also-
Bengali New Year 2022: Send this special message to friends and relatives on the special occasion of Bengali New Year
Bone disease is closely related to obesity, these are important things for a healthy life
,