If you want to make something special on the weekend then try Amritsari Pindi Chole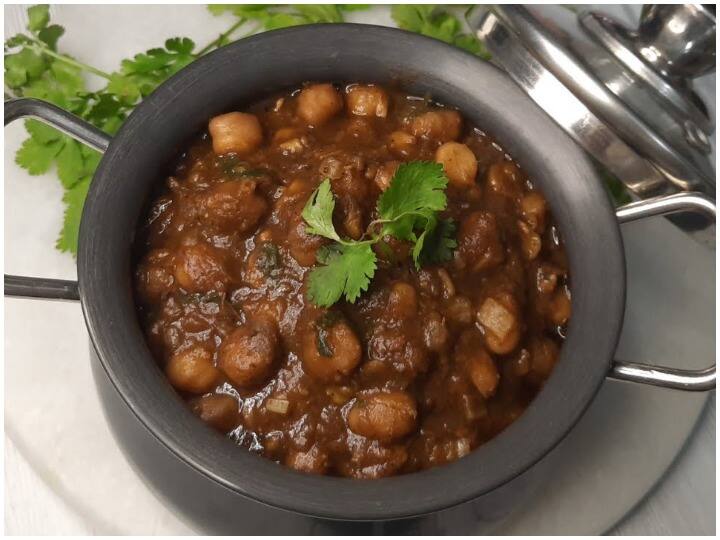 Amritsari Pindi Chana Recipe: Whenever you feel like eating something spicy and spicy, then most of your thoughts come to your mind to eat Punjabi. In such a situation, you can try Amritsari Pindi Chole. The taste of Amritsari Pindi Chole is amazing. Along with this, the special thing is that they are made very quickly. At the same time, you can eat it with roti or rice with anyone. Let us then know the recipe of making Amritsari Pindi Chole.
Ingredients for Amritsari Pindi Chole
250 grams Pindi chickpeas, one teaspoon tea leaves, one teaspoon cloves, 4 cinnamon, 6 green cardamoms, 6 big cardamoms, ginger, 3 bay leaves, 3 green chilies, one teaspoon turmeric, one teaspoon amchur, one teaspoon kasoori methi, 2 teaspoons ajmine One teaspoon tamarind water, 5 garlic cloves, black salt, common salt, one teaspoon red chili powder, one teaspoon coriander powder, one teaspoon cumin powder, one teaspoon pomegranate powder.
How to make Amritsari Pindi Chole
To make Amritsari Pindi Chole, first soak the chickpeas overnight. After this, to give black color to the chickpeas, take a clean cloth and make a bundle by adding tea leaves, cinnamon, big and small cardamom, bay leaf in it. After this, boil the soaked chickpeas and spices with salt and water in a pan. After this, when the chickpeas boil, add turmeric, coriander powder, cumin powder, red chili powder, pomegranate seeds, amchur and kasoori fenugreek and mix it well. Now heat oil in a pan and add celery, ginger, and garlic paste, green chilies and fry it. Now pour this tempering over the chole. Now add water and a pinch of black salt, and common salt and mix it. Cook on low flame. After that add coriander and serve it.
read this also
Kitchen Hacks: Make Samose In This Way, Will Not Harm Your Health
Kitchen Hacks: How To Make Dal Makhani In Punjabi Style, Learn How To Make It
.