If you want to reduce the thickness of your thighs then do these 5 exercises, it will be beneficial soon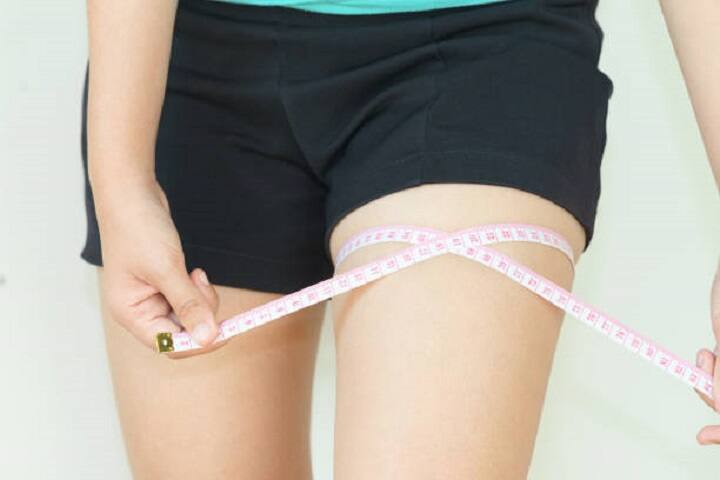 If you are also troubled by fat and especially troubled by the fat on your thighs, then this news is very useful for you. In fact, after the waist in the human body, the thigh is the only place where most of the fat remains. People suffer a lot because of their thick thighs. Many times people with thick thighs are not able to even wear clothes of their hobby. Today we will tell you 5 such exercises, which if you do it regularly, then very soon you will be able to overcome the problem of your fat thai. You will also get to see the benefits of these exercises very soon.
sumo squat
To do this, you first stand straight, after that spread your legs more than the part of your hip and keep the toe of the foot at 45 degree angle.
After this, bring your hands close to your chest and bend your knee, bring your hip down and do squats. While doing this, keep in mind that your spine remains straight and the chest is facing forward.
While doing this exercise, the load will come on your inner thighs. If you do this exercise 10 to 20 times every day, then very soon you will get to see its benefits.
classic lunges
To do this exercise, first stand straight. After this, keep your hand on the waist.
Then take your right foot backwards. Then slowly bend both the legs.
Now stay in this state for a few seconds. Then come back to your position. Now repeat the same exercise with your left leg. Do this exercise 10 to 15 times every day.
jumpy jacks
To do this exercise, you must first stand straight.
After this, spread your legs and arms. Extend your hands and keep them above your head. And jump in the air.
Jump in this way and land safely on the ground. By doing this your fat thighs will start reducing very soon.
leg raises
To do this exercise, first you lie down straight.
After this, keep both your hands on the ground. Then lift your legs and walk them back and forth.
Do at least 15 reps like this, and do four sets of this exercise every day.
run everyday
Running is considered the best to reduce any body fat from thigh fat. So do not forget to run in your exercise every day. If you run 2-3 km every day, then very soon your thigh fat will be reduced.
Read also:
Teachers Day 2021 Gift: Give this special gift to your teacher on this Teachers Day, teachers will be happy
Apple Launch Event: iPhone 13 Series, Watch Series 7 and Apple iPad mini 6 will get a lot more, know details
Check out below Health Tools-
Calculate Your Body Mass Index ( BMI )
Calculate The Age Through Age Calculator
.