In 1832, the Parisians, incredulous, surprised by an epidemic of cholera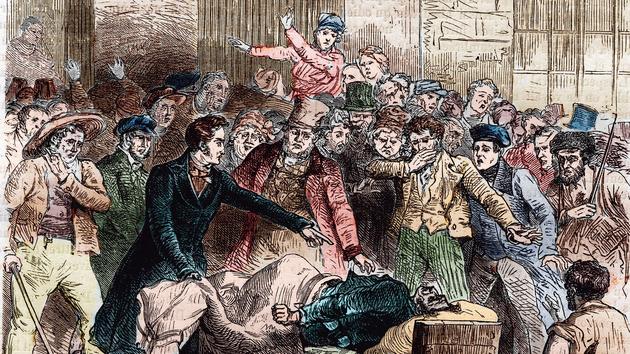 HISTORY OF MEDICINE – The Hexagon suffers the full brunt of the contagion of this disease from eastern Europe.
The France of 1832 has been ruled for two years by the unpopular Louis-Philippe. If you strain your ears, you could almost hear the roar of the approaching cholera, but the French are still convinced that their level of "civilization" protects them against this acute diarrheal infection which can kill in just a few hours. "We thought that our climate, the healthiness of our country, our police regulations, the progress of science would protect us from it", will soon write the philosopher and politician Charles de Rémusat.
Read alsoPandemics, from the Antonine plague in the Roman Empire to Covid-19
Evil has not been confined to India for a long time, however. From 1817, the threat approached, in successive waves. In 1826, the Russian army spread cholera throughout Europe thanks to the wars against Persia, Turkey and Poland. In Warsaw, Vienna, Berlin and London, Parisian families follow with anguish the advance of "Bonhomme choléra".
It is possible that some isolated cases have appeared in France as early as February
.