In 1922, the first diabetic child saved by an beef pancreas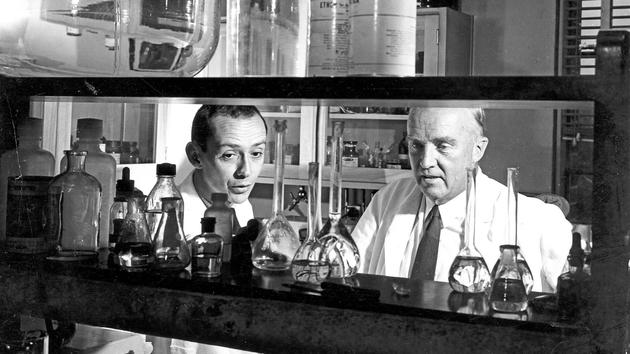 MEDICINE STORIES – The four scientists refused to be compensated for their discovery.
It is January 11, 1922, in Toronto (Canada). Pale as a sheet, gaunt figure, 14-year-old Leonard Thompson lies on his hospital bed. The boy weighs only 30 kg. He is in a deep coma. Two years earlier, the doctors put a name on the disease that is eating away at him: it is type 1 diabetes. They only give him a few more weeks to live. Because, at that time, there was no treatment against this disease … Until this famous day. At the bedside of young Leonard, doctors are testing for the first time a treatment prepared from beef pancreas. The success is phenomenal and will change the lives of millions of diabetic patients overnight.
Read alsoWhich diabetics are most at risk for severe Covid?
As a reminder, diabetes is a chronic disease caused by the body's inability to produce or use insulin properly. Insulin is a hormone made by the pancreas that allows cells to absorb the sugar from the blood to turn it into energy.
This article is for subscribers only. You have 80% left to discover.
Pushing back the limits of science is also freedom.
Continue reading your article for € 1 the first month
Already subscribed? Log in
.