In Brest, progress before a crucial year for the protection of the oceans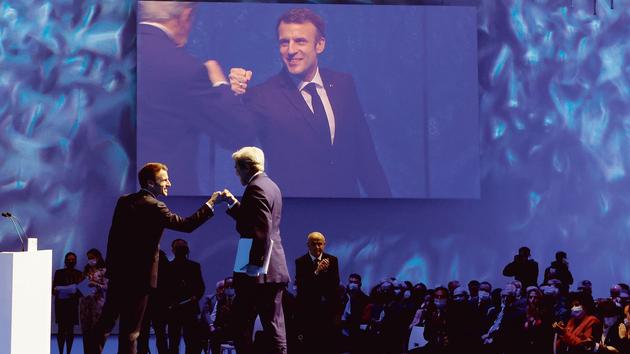 STORY – France notably announced the expansion of a huge marine protected area in the Indian Ocean.
Surrounded by fifteen Heads of State and Government and with the support of 41 countries, Emmanuel Macron opened a key year at the One Ocean Summit, in Brest. The many international meetings to come, in particular in Palau in the Pacific Ocean in April, then in Lisbon in June, made John Kerry, the special envoy for the climate of the President of the United States, say that 2022 would be "the year of action" for the oceans.
In his own way, the French president contributes to this. Participants, including Henry Puna, Secretary General of the Pacific Islands Forum, welcomed the initiative and said "hope that the agreement on safeguarding biodiversity through the creation of marine protected areas will come into force this year". Because the small islands are particularly affected by the accelerated rise in sea level and the worsening of pollution.
Silence the protests
To promote the positive conclusion of these negotiations, France launched last year with Costa Rica, the coalition "from the high…
.