In Italy, vaccination severely hampered by drop in deliveries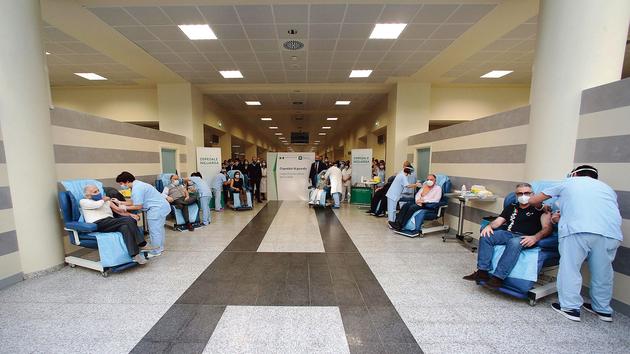 The number of injections per day in the country fell from 70,000 to 20,000, due to a sharp drop in the number of doses of vaccine delivered this week by Pfizer.
Italy started its vaccination campaign with a bang, and the recent slowdown is all the more brutal. As of December 12, its plan was ready, its targets and its means defined, with one objective: to achieve mass immunity by the end of the summer at the latest by having then vaccinated 80% of the 51 million Italians of over 16 years old. Imposing a speed race without delay, by providing rapid distance training to doctors and nurses, on December 27, she started. On the 30th, 9800 people were vaccinated. And it only took a few days for him to reach 75,000 daily vaccinations. By January 15, a million people had had their first injection. And she announced that she wanted to accelerate her initial plan, which already targeted 6 million people at the end of March. As of January 20, 1,266,000 people had received the first injection, almost as many as Germany, and 18,871 had received the second. In short, once is not customary, Rome went
This article is for subscribers only. You have 80% left to discover.
Subscribe: 1 € the first month
Can be canceled at any time
Already subscribed? Log in
.