In Kerguelen, elephant seals have become allies of scientists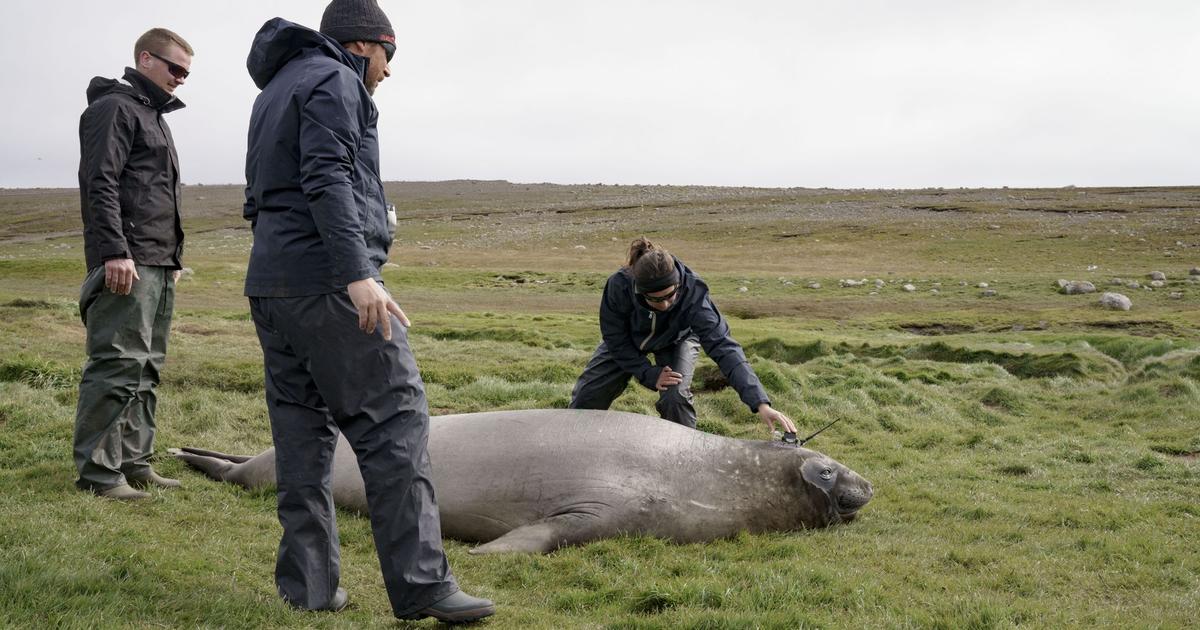 REPORT – Beacons placed on these mammals allow researchers to analyze the depths of the ocean.
A century ago, on the Kerguelen archipelago, the elephant seal was hunted for its fat from the only whaling factory ever built on French soil: Port-Jeanne-d'Arc – or "Péjida" in Taafian jargon. (for Taaf, French Southern and Antarctic Lands). On these confetti from the end of the world that we reach by boat, on the border between the roaring forties and the screaming fiftieths, the ruins of this building still surrounded by old rusty barrels bear witness to this bygone era. For the year 1909 alone, 223 whales were hunted there – as for the number of elephant seals, nothing has been counted but the figure is necessarily much higher.
Read alsoOur expedition to Kerguelen, at the heart of the Austral missions at the end of the world
One hundred years later, the relationship between humans and southern elephant seals (Mirounga leonina) has changed a lot. From exploitation, it has turned into a pleasant cohabitation and a fruitful collaboration. Cohabitation, because the elephant seals are the roommates of the wintering…
.